How Anne Holton Advocated for Virginia's Foster Youth - ABC News
:
How Anne Holton Advocated for Virginia's Foster Youth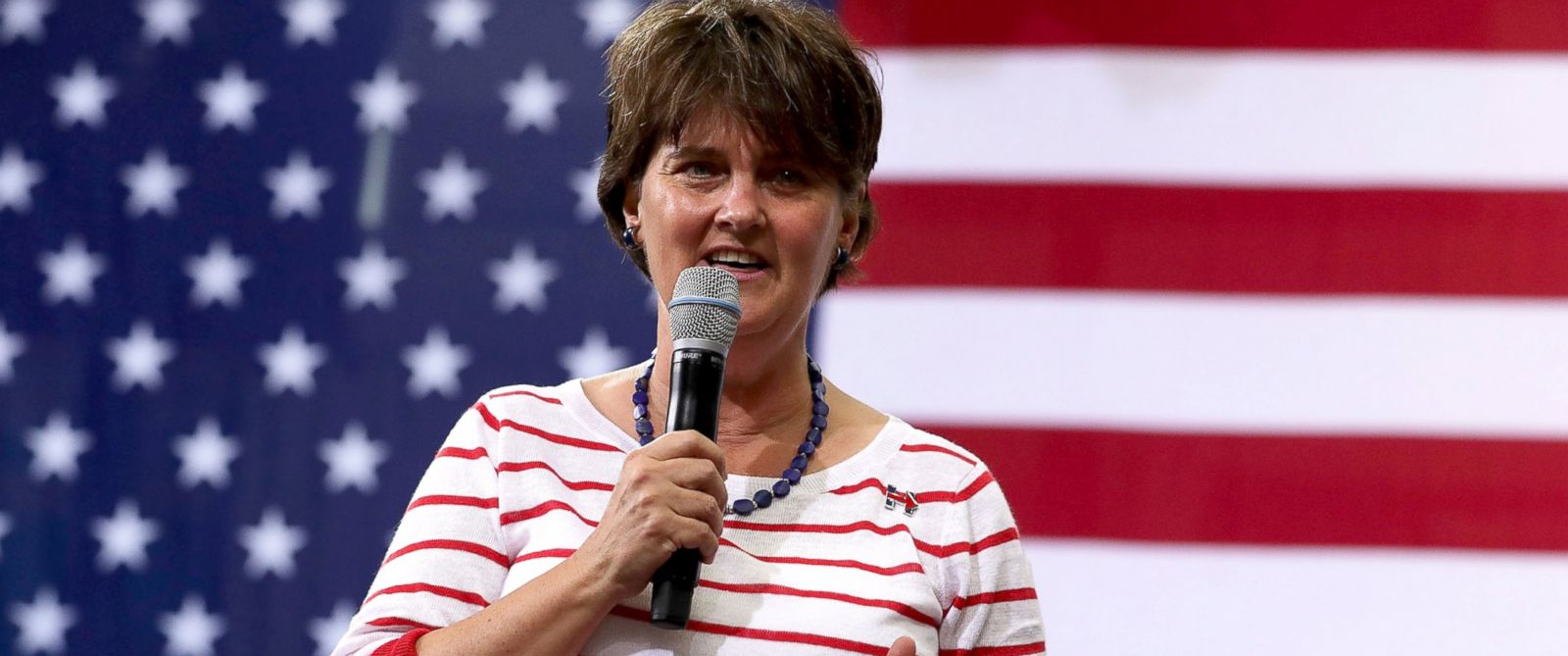 Anne Holton, wife of Democratic vice presidential candidate Sen. Tim Kaine (D-VA), speaks during a campaign event, Aug. 1, 2016, in Richmond, Virginia.
While Anne Holton may have resigned from her position as Virginia's secretary of education last month following the selection of her husband, Tim Kaine, as Hillary Clinton's running mate, she leaves behind a legacy of service for children and foster youth in the state.
"During her tenure, Anne has been a constant and powerful voice for students, teachers and schools," said Virginia Governor Terry McAuliffe said in a statement following the announcement of her resignation. "Her lifelong dedication to serving Virginia's young people, especially the children at the margins, has had a lasting impact in the Commonwealth."
Her lasting impact is manifest in the issues she cared about most as a former juvenile court judge, first lady of Virginia and, most recently, as the state's secretary of education: childwelfare reform and foster care.
After graduating from Princeton University and then Harvard Law School -- where she met her husband and future governor of Virginia -- Holton, 58, served as a U.S. District Court law clerk for a year in Richmond. She later worked as an attorney for the Central Virginia Legal Aid Society and then as a substitute judge for the Juvenile and Domestic Relations District Court. After getting sworn in as a permanent judge in 1998, Holton remained on the bench until 2005.
It was there that Holton was exposed to the problems in Virginia's child welfare system.
Serving as a judge "gave her the expertise for understanding some of the systemic problems that families and kids were dealing with in Virginia," said Margaret Nimmo Holland, the executive director of Voices for Virginia's Children, a nonprofit, nonpartisan research and advocacy organization dedicated to improving child welfare and foster care in Virginia. Anne's mother, Jinks, was one of the founders of Voices for Virginia's Children and served on the board of directors. Holton would later follow in her mother's footsteps by joining the board of directors in 2010.
As the first lady of Virginia from 2006 to 2010, Holton partnered with Voices for Virginia's Children and multiple child service agencies across the state to launch the Children's Services System Transformation campaign, which dramatically increased the number of foster children entering permanent family arrangements. She also led the "For Keeps: Families for All Virginia Teens" initiative to secure and strengthen permanent families for older foster care teenagers and young adults.