CURMUDGUCATION: To Save the Village...
:
To Save the Village...
There's a new documentary out dealing with the history of the Cabrini Green project in Chicago.
70 Acres in Chicago
deals with the many complicated issues of race and urban poverty. But as
the Slate article about the documentary
notes, it underlines another huge issue with the "improvement" of some urban neighborhoods.
The idea behind these housing project upgrades is always pretty simple. Here comes the city to say to the poor folks living in the projects, "Aren't you tired of living like this? We are going to knock these projects down and replace them with something better. Yes, you are going to have to find another place to live, but when we've finished, you'll be eligible to come back here and live in the newer better place."
That seems like a great idea, a straightforward way to improve quality of live for those living in public-assistance housing.
But as writer Dianna Douglas notes, that's not how it works. Mostly, the people who have been displaced by the new project do not come back. The most successful such project in the country was in Atlanta, and that project brought back a whopping 25% of the original residents. The national average "hovers below 19 percent."
Some of this is simply circumstance. Moving is expensive. Doing it twice is way expensive. But some of this is also design. The Cabrini-Green redevelopment will follow the new model of mixing low-
CURMUDGUCATION: To Save the Village...
:
Resolve To Breathe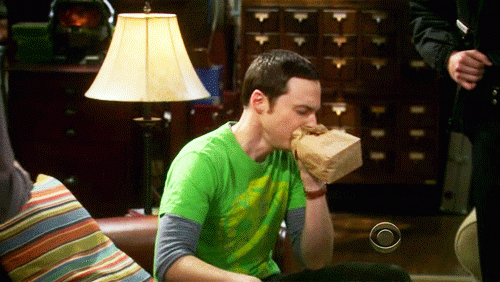 For the next couple of weeks, as the beginning of my school year approaches. I'm going to write to renew my resolve to keep focus in my practice. This is one of that series of posts.
Years ago, when I would take a long trip either by myself or with family, my focus stayed on the destination, the goal. Drive-through restaurants so that we wouldn't "lose" time stopping to eat. No more restroom stops that were absolutely necessary. Eyes ahead, foot to the floor-- let's get to where we are going.
It's easy to start teaching like that. You've got that list, whether it's in your curriculum or your pacing guide or just in your head, and by God, you are going to get through that journey before the sands of the school year clock run out. And then before you know it, you're designing units based not on effectiveness or engagement or possible usefulness to the students, but based on speed. "If I cover the major aspects of Romanticism like this, I can polish that off in a day."
Worse, you start to roll over the students. Hopefully it just stays in your head, but there's a voice saying, "Dammit, kids-- stop asking questions and trying to discuss this stuff. We've got material to get through and we don't have time to waste on your yakkity-yak." You're getting unreasonably irritated with that student who doesn't understand something and makes you go back and re-explain a concept when in your head, you know you're supposed to be moving forward.
When you reach that point, you know you have completely lost your sense of what you're supposed to be doing. You've lost the thread, missed the point.
It's time to breathe.
First, there is no pedagogical value in ripping past a bunch of material at high speeds, turning the
Resolve To Breathe