Research Summarizes the Public School Advantage | janresseger
:
Research Summarizes the Public School Advantage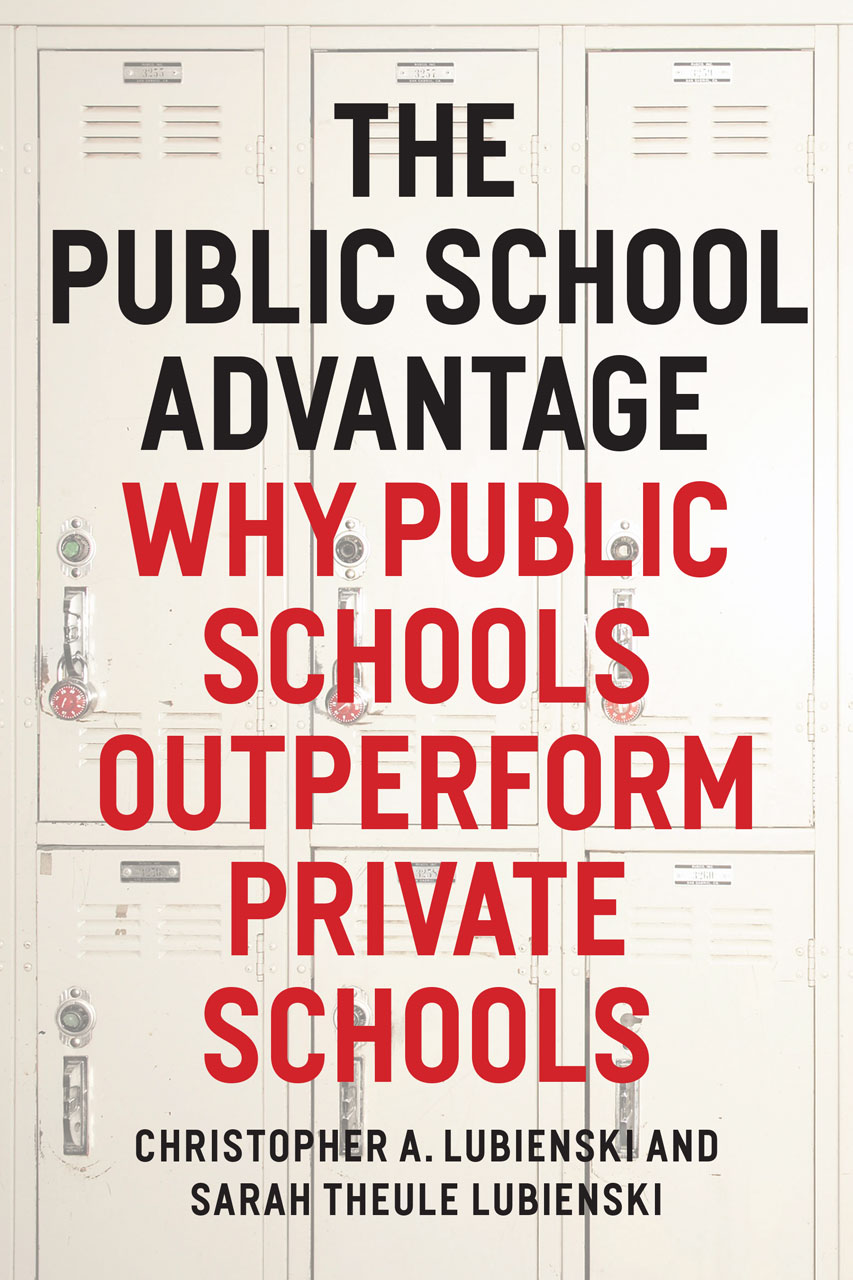 A book like Learning from the Federal Market-Based Reforms from the National Education Policy Center—a compendium of two decades' of academic research on today's public school ideology, policy, and trends—is invaluable even for a non-expert, citizen-reader who just wants to get informed. After all, most academic research is published in the paywalled academic journals, and more specialized books are unlikely to appear in smaller, regional libraries. There is a lot that I miss, even though I do a lot of searching around in books about education.
One book that I have always felt I ought to read is The Public School Advantage, by Christopher and Sarah Lubienski, professors at the University of Illinois. Here in NEPC's new compendium is a chapter from the Lubienskis' book—"Reconsidering Choice, Competition, and Autonomy as the Remedy in American Education," (pp. 365-391 in NEPC's compendium). The Lubienskis conducted an enormous study of the practices and student achievement in public, private and privatized schools. Their finding: "Despite what many reformers, policy makers, media elites, and even parents may believe, public schools are, on average, actually providing a relatively effective educational service compared to schools in the independent sector." The Lubienskis continue: "(O)ur analyses indicate that public schools are enjoying an advantage in academic effectiveness because they are aligned with a more professional model of teaching and learning." One reason people turn away from the public schools, they write, is simply that many believe that if people are willing to pay for private schools, they must be the superior model.
Other reasons people desire school choice? "Obviously, some parents will prioritize safety…. Many parents consider extracurricular options or perceived pedagogical fit…. (F)or many families, finding a school that reinforces their values may be more important (religious schools)…. Some children enroll in schools that their friends are attending or where other families look like they do."
What about the belief that expanding charters and school vouchers is a good way to boost achievement for the children our society has left behind? "Although marketists believe that choice will open up opportunities for disadvantaged children, the data show that private and independent schools under enroll such students… (D)isadvantaged and minority students who are in most such schools are on average, no better served then they are in public schools, diminishing hope that private sector-based strategies have much potential to reduce
Research Summarizes the Public School Advantage | janresseger
: