Seattle Schools Community Forum: Want to Talk Education with Obama?
:
From the National PTSA: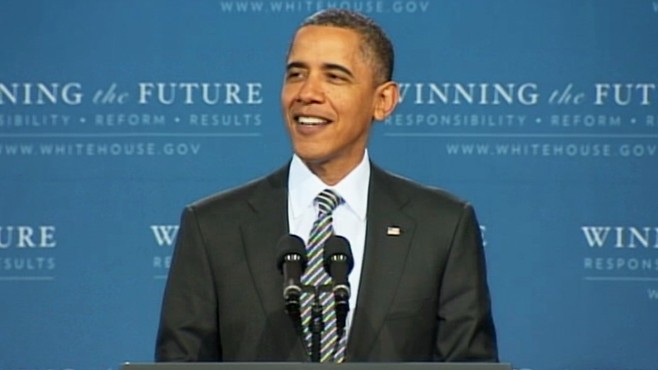 National PTA®, in partnership with the White House and U.S. Department of Education, announced at its 116th Annual Convention and Exhibition an unprecedented opportunity to recognize extraordinary PTA volunteers.
Twelve PTA members working to improve the lives of children through involvement in PTA and education will be honored as White House Champions of Change at a special event and policy briefing with PTA leaders from across the country at the White House in August.
Individuals can nominate exemplary PTA members who have dedicated time, talent and a powerful voice to improving educational equity and opportunity for every child.
To nominate someone, visit the White HouseChampions of Change website by July 10.
"As parents, both President Obama and I have so much respect for the work parents do as PTA leaders. In
From The Daily Tech:
The Unified School District in San Diego, California is receiving nearly 26,000 iPads as soon as this fall. The school district's commitment has been labeled the largest iPad deployment in K-12 schools in the United States.

The students will likely be using iBooks, which is an application that provides students with textbooks on the iPad as well as new study options like note-taking. Students can also use this app as well as others for writing and math without having to carry several heavy books to class. Overall, iBooks offers a more interactive learning experience that the district hopes will engage students.
They will be using them in 5th and 8th grades and some high school classes, about 340 classrooms.
How did they afford this?
The answer is Proposition S funding, which was passed in 2008 and offered money for classroom