This is what Betsy DeVos thinks about people who oppose her school-choice vision - The Washington Post
:
This is what Betsy DeVos thinks about people who oppose her school-choice vision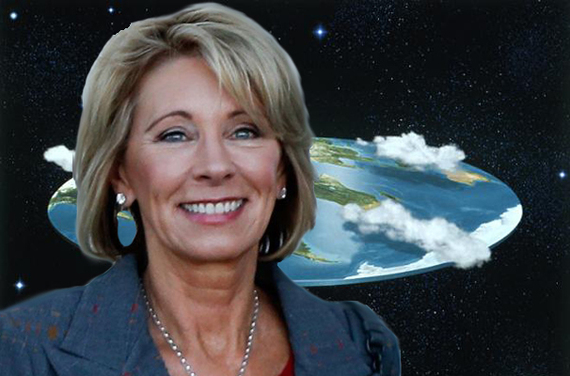 During the Obama administration, Education Secretary Arne Duncan got pretty steamed at people who opposed his school reform efforts, especially his support for the Common Core State Standards. In 2013, for example, he went after Core critics, telling a group of state schools superintendents:
"It's fascinating to me that some of the pushback is coming from, sort of, white suburban moms who — all of a sudden — their child isn't as brilliant as they thought they were and their school isn't quite as good as they thought they were, and that's pretty scary."
That same year, he said the Core "has become a rallying cry for fringe groups" — without noting that critics had come from all across the political spectrum. He frequently denounced the "status quo" as indefensible and criticized opponents as wanting to maintain that status quo.
Now we have a new education secretary, Republican Betsy DeVos, and she is taking attacks on people who disagree with her to a whole new level. She, too, has denounced the status quo as unacceptable and has suggested that those who oppose her want to maintain it. She
said at the Brookings Institution
in March:
The reflexive question asked, often politely, by critics of choice is why should we not simply fix the broken schools first? If only schools received more funding, they say, the schools could provide a better learning environment for those being left behind.

I don't pretend to have all the answers, but we should not pretend that the status quo is acceptable.