California legislators reassure transgender students of protections, denounce Trump | EdSource
:
California legislators reassure transgender students of protections, denounce Trump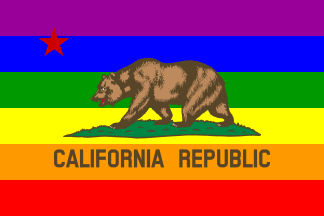 ay after the Trump administration rescinded
federal protections
that allowed transgender children and youth to use the school bathroom of their choice, members of the California Legislative LGBT Caucus on Thur
sday told those students that they are legally protected and welcome to be themselves in California schools.
"It wasn't enough for this administration to bully and pick on immigrants, Muslims and women," state Sen. Scott Wiener, D-San Francisco, said at a news briefing in Sacramento. "Our president is now bullying, picking on and attacking some of the most marginalized members of our community – children, transgender children."
Transgender students in California have the right under state law to use bathrooms and locker rooms that align with their gender identity, a term referring to a person's internal sense of who they are, which may or may not align with their physical features. About 150,000 young people in the United States ages 13 to 17, or 0.7 percent of children in that age group, identify as transgender, according to
a study
by the Williams Institute at the UCLA School of Law.
In 2016, the Obama administration issued
guidance
to schools to ensure that transgender students are in a safe environment, including allowing transgender students – whose gender identity is different from their sex at birth – to dress, participate in sports, use bathrooms and locker rooms, and use pronouns according to their gender identity. The Obama administration said that under Title IX of the Education Amendments of 1972, schools receiving federal money may not discriminate based on a student's sex, including a student's transgender status.