The Purpose of Education - The Crucial Voice of the PeopleThe Crucial Voice of the People
:
The Purpose of Education
In their annual poll of the public's attitude toward public education, what prompted the well-respected PDK (Phi Delta Kappa) association's new question about the purpose of education?
And how is it the question asks about
the main goal
of a public school education while the website, and discussion that followed, shifts the conversation to
the purpose of education
?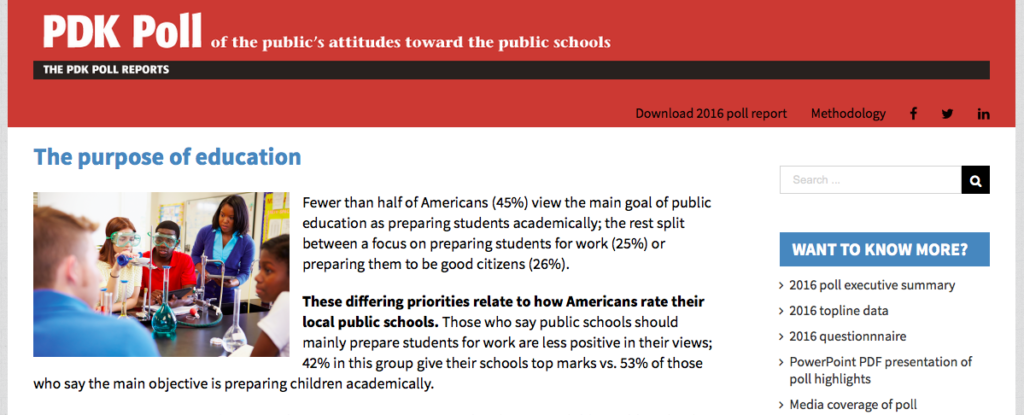 Just semantics? Maybe. But, did you know that one definition of semantics is "a deliberate distortion or twisting of meaning, as in advertising,
propaganda
, etc."?
Purpose is the reason for which something is done.
Goal is an aim or desired result.
The words of reform

sold us a perceived need

to reform a whole system
.
The reality
is that
we needed to only reform the schools in our country that needed re-forming
— high-poverty, low-performing schools. We had already identified them before the 1980's.
But let's look at the question of the hour…