Does Research Based Reform Require Standardized Tests?
:
Does Research Based Reform Require Standardized Tests?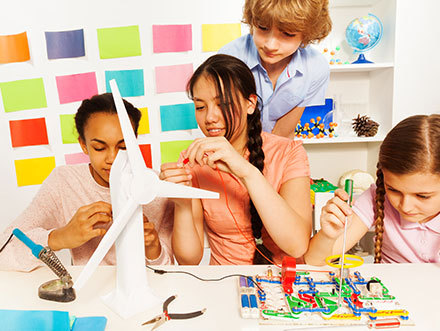 Whenever I speak about evidence-based reform someone always asks this question: "Won't all of these randomized evaluations just reinforce teaching to the (very bad word) standardized reading and math tests?" My wife Nancy and I were recently out at our alma mater, Reed College. I gave a speech on evidence-based reform, and of course I got this question.
Just to save time in future talks I'm going to answer this question here once and for all. And the answer is:
No! In fact, evidence-based reform could be America's escape route from excessive use of accountability and sanctions to guide education policy.
Here's how this could happen. I'd be the first to admit that today, most studies use standardized tests as their outcome measures. However, this need not be the case, and there are in fact exceptions.
Experiments compare learning gains made by students in a given treatment group to those in a control group. Any assessment can be used as the posttest as long as it meets two key standards:
a) It measures content taught equally in both groups, and
b) It was not made up by the developer or researchers.