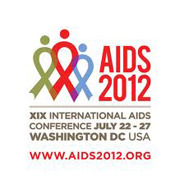 One of the Largest Interactive Exhibits at the International AIDS Conference
Juanes, Miss Universe to Join Latino & Caribbean Participants in the LCDC Community at AIDS 2012 Global Village
Daily Panels, Workshops, Performances at the LCDC Community Networking Zone
July 22 to 27, 2012
Lower Level of the Walter E. Washington Convention Center, Washington, DC
July 21, 2012 (Washington, DC) – Latino and Caribbean HIV researchers, experts, and community members from more than 50 programs across Mexico, Central America, South America, the Caribbean, and the United States will participate in the Latino Caribbean Diaspora Collaborative (LCDC) Community in the Global Village—one of the largest installations within theXIX International AIDS Conference—AIDS 2012.
Daily interactive exhibits and activities in the LCDC Community will focus on educational, scientific, and networking opportunities, together with live music and cultural performances. Experts will discuss numerous HIV subjects, ranging from research, prevention, testing, medication, and treatment, to science, policy, and advocacy that serve various priority communities—including MSM, LGBT, People Living With HIV/AIDS, injection drug users, Trangender persons, Latinas, and youth.
Pop star Juanes and former Miss Universe Stefania Fernandez are among the celebrities confirmed to speak at the LCDC Community. A Latino-American. Richard Zaldivar. was selected to be the Master of Ceremonies at the Global Village. All Global Village activities are free and open to the general public.
What:
Latino Caribbean Diaspora Collaborative (LCDC) Community, Global Village, AIDS 2012
When:
Sunday, July 22, through Friday, July 27, 2012
Where:
Walter E. Washington Convention Center, 801 Mount Vernon Place, N.W.,
Washington, DC 20001
We Offer:
Well-equipped Media Center, with assistance available throughout AIDS 2012

Interview site

Production assistance
Real Time Updates:
Facebook: Latino Caribbean AIDS 2012: Puentes Entre Vecinos
Twitter: @LatinoAIDS2012 #LatinoHIVForum
Media / Press Contact: