The dangerous rise of privatization and corporate education reform - Wait What?
:
The dangerous rise of privatization and corporate education reform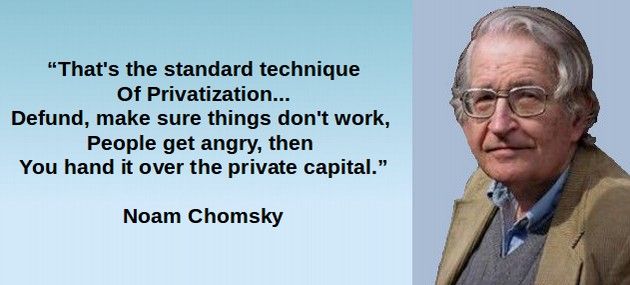 The charter school industry and their allies in the corporate education reform movement are making unprecedented gains in their effort to privatize public education in the United States.
With Betsy DeVos on the verge of becoming the United States Secretary of Education and President Donald Trump promising to divert $20 billion in federal funding from public schools to privatization through school choice programs, the movement to undermine public education must be deliriously excited about their prospects over the next four years.
Of course, the proponents of corporate education reform have been riding high for more than two decades thanks to the policies and politics of Presidents George W. Bush and Barack Obama, both of whom used their time in office to promote charter schools and the broader corporate reform agenda.
Although the corporate reform movement has made unprecedented gains in the last twenty years, its roots go back more than sixty years to Milton Friedman's essay, "The Role of Government in Education," which laid out the call for privatizing public education in the United States.
Friedman argued that the nation needed to scrape its historic commitment to local public schools and replace these hallowed institutions with a system in which parents could use public funds to send their children to "private for-profit schools, private nonprofit schools, religious schools or even 'government schools,'" a derogatory term corporate education reformers use to describe local public schools.
For decades, Friedman's proposal was relegated to academic debates about the potential advantages and pitfalls associated with privatization.