10/06/2016 – Federal Government Continues To Feed Charter School Beast Despite Auditor's Warning
:
Federal Government Continues To Feed Charter School Beast Despite Auditor's Warning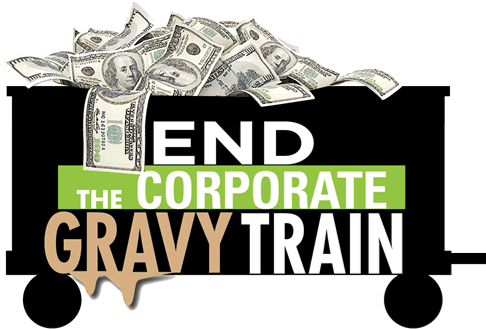 THIS WEEK: Chicago Teacher Strike … Counselors For Black Kids … Pre-K Progress In NYC … Union Combats Trump Effect … College Is For Wealthier
TOP STORY
By Jeff Bryant
"Our federal government's new gift of nearly a quarter-billion dollars to charter schools… is going to eight states and 15 charter school networks from the Charter Schools Program, a federal government operation that doles out millions every year to start new charter schools. This money is the latest installment of an over $3 billion gravy train the federal government has funded to help launch over 2,500 charter schools across the nation … Regardless of how you feel about these schools, you should be concerned about how this new government outlay to charters will be used, based on the extensive track record of financial malfeasance in these schools."
Read more …
NEWS AND VIEWS
The Progressive
Chicago school teacher Xian Franzinger Barrett writes, "In Rahm Emanuel's Chicago Public Schools … our school's funding was cut despite increased enrollment. And across the district, many of these basic tenets of an equitable, world-class education have been taken away from students. So while a strike represents struggle, it represents beautiful struggle. Rather than accepting Chicago leadership's conviction that our daughter and her peers are born inferior and less deserving of educational opportunities than the mayor's children, we have the opportunity to stand together and rebel against that notion."
Read more …
Atlanta Black Star
"Black and brown children, who are most likely to live with trauma, run a much greater risk of facing harsh punishment and school discipline rather than receiving the crucial mental health counseling they need … A new research report … tells the story with the first-of-its-kind, state-level analysis on the shortage of counselors, psychologists, and social workers in America's public schools. … 35 million children in the U.S. are suffering from trauma, yet only 8 million (22% ) have a school psychologist at their disposal. Only 63% of public schools have a counselor, and a mere 18 percent have a social worker."
Read more …
The Wall Street Journal
"Children in New York City's public preschool program made gains in recognizing letters, spelling, and early math skills … Children on average gained seven months of learning and gained more 'executive function' skills, such as impulse control and avoiding distraction … A survey of families found 92% rated the quality of their child's preschool program as ''good' or 'excellent,' and 83% reported that preschool improved their child's learning and behavior 'a lot'."
Read more …
The Washington Post
"Citing a growing number of reports by its membership of Trump-like bullying in classrooms across the country, the National Education Association is planning to make the issue a centerpiece of its argument against Trump in ads and mailings in battleground states … Members are reporting children threatening classmates that they might be deported by Trump or calling other classmates terrorists … The push coincides with National Bullying Prevention Month in October, an effort that is normally part of NEA's annual activities.
Read more …
Associated Press
"Financial aid, traditionally a lifeline for poorer students at public colleges, is increasingly being used to attract students from more affluent families … State schools are using the money to lure the most qualified students, raise average test scores, and entice students from high-income families who can pay the rest of the full sticker price. Critics say that by devoting aid to students who don't need it, state schools are punishing the poor, making it harder for them to attend college when the gap between tuition costs and affordability is only growing."
Read more …
10/06/2016 – Federal Government Continues To Feed Charter School Beast Despite Auditor's Warning
: