NYC School Bus Strike: The Impact | Sailling Autistic Seas
:
Every afternoon, Angel's school bus matron calls to let me know that he will be home in two minutes. She takes the initiative to do this because she knows that his arrival time can vary. I really appreciate this. After Hurricane Sandy, our school bus driver called us the night before schools were scheduled to open to confirm whether Angel would be going to school. I appreciated this also.
We have a special relationship with Angel's school bus matron and driver. I know that when Angel is with them he is safe. I take comfort in knowing they care. They are experienced and they know how to handle him. This matters a lot to us as parents of a child with autism.
Angel's commute to and from Brooklyn every school day is about 29 miles each way. Yes, I know his
commute is long
. However, these are the things parents of special education students have to deal with for our children to have an
appropriate
education in New York City.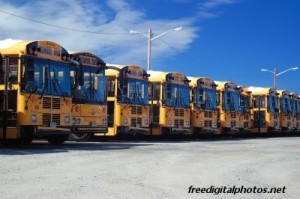 Yesterday, my heart sank as I listened to Michael Cordiello, president of Amalgamated Transit Union say that the school bus drivers will be going on strike this Wednesday. Our children with special needs go through