Learning is social and emotional; our classrooms should be too - The Hechinger Report
:
Learning is social and emotional; our classrooms should be too
Accountability should not equal punishment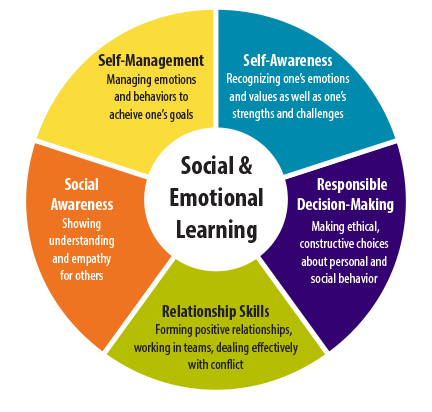 My stepson's inability to read because of a disability didn't lessen my expectation that his school teach him.
Anyone with a child who has an intellectual or learning disability knows that learning entails much more than knowing how to read, write and compute. The absence of literacy doesn't mean that he can't learn skills essential to becoming a productive member of society. I enrolled my stepson in a high school in New Orleans based upon where I felt his social and emotional needs would best be met.
Learning is social and emotional. My stepson's social and emotional needs aren't ancillary to the academic skills the state holds schools responsible for developing. He should get the quality instruction he deserves.
After years of head scratching, trying to figure out why American schools haven't closed achievement gaps across racial lines, many educators now look to social-emotional learning (SEL). Also known as social-emotional and academic learning (SEAD), social-emotional development (SED), soft skills, non-cognitive skills, 21st century skills, grit, and growth mindset, SEL refers to the development of skills to manage emotions, become self aware and maintain positive relationships.
Join the conversation later on Andre Perry's radio show, "Free College," hosted Tuesdays on
WBOK1230
in New Orleans at 3pm Central/4pm Eastern
504.260.9265
.