That Old School Spirit – EduShyster
:
That Old School Spirit
I talk to Calvin College alumna Sara Moslener about why her letter in opposition to Betsy DeVos has struck such a chord among Calvin Knights (and Calvinites…)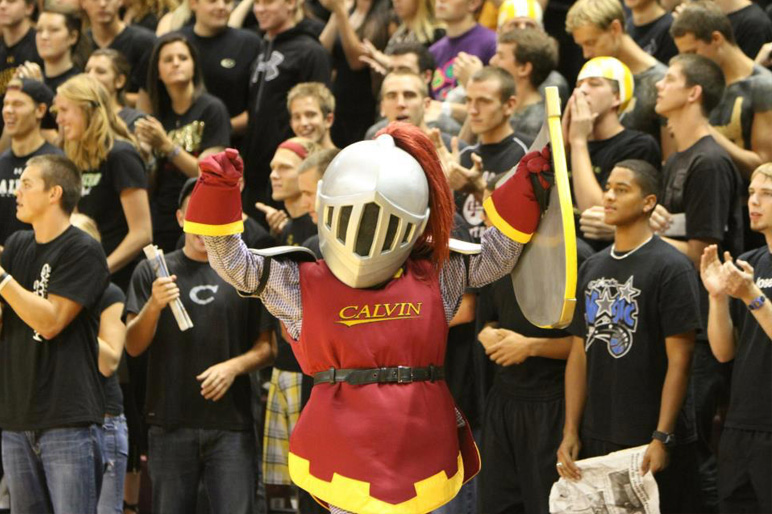 EduShyster
: Your open letter to students and alumni of Calvin College, opposing the confirmation of fellow alumna Betsy DeVos as Secretary of Education, has now been signed by nearly
2,800
Calvin Knights. What prompted you to write the letter, and did you have any idea that it would provoke this kind of response?
Sara Moslener
: Like a lot of people I've been feeling an urgency about becoming more directly involved in politics. To me that meant sending a letter to my two Senators here in Michigan about Betsy DeVos and her lack of concern with federal regulations, something she's demonstrated in her previous work and at her confirmation hearing. Without those federal regulations, there's no assurance that students with different kinds of learning needs will be served, which ends up reinforcing a social hierarchy. After I wrote the letter, I thought that maybe some other Calvin College graduates might like to sign it, and that if I could get 30, 40 or even 50 people to sign, well, that would really say something. By Monday night there were almost 1,000 signatures. Then the Calvin College newspaper got a hold of it and current students started signing on.
EduShyster
: Calvin alumni from as far back as 1947 have signed on, but it's the opposition to DeVos among younger alumni and students who are attending Calvin now that's so striking. As an historian of evangelicalism are you surprised by this?
Moslener
: When you look at the letter, once you get past 2005, the lists of students from each successive year just get longer and longer. It doesn't surprise me at all, by the way, that students are engaged. What I know about young evangelicals is that they are much more politically progressive than older evangelicals. This is also true of students at Calvin, which is in the Christian Reform tradition and on the cusp of evangelicalism. Many millennial evangelicals supported Obama, and they care deeply about climate change. Now the narrative is that 85% of white evangelicals voted for Trump, so I think this is interesting in light of that.