Where The Money Comes From In The Fight Over Charter Schools | Edify
:
Where The Money Comes From In The Fight Over Charter Schools
Both sides in the ballot fight over the charter cap are out knocking on doors in the run-up to Election Day. The public faces of each campaign are students, parents and teachers, pleading for fairness and excellence in every child's education.
Behind the scenes, though, an unprecedented clash of titans is taking place.
Supporters of Question 2 — the ballot measure that would raise the cap on the number of charter schools allowed to operate in Massachusetts — have contributed $19.5 million to the campaign; opponents have kicked in $13.4 million, according to
filing data
kept by the state Office of Campaign & Political Finance.
Together that makes almost $33 million — more than twice the $15 million spent, mostly by gaming interests, in the 2014 casino debate, which had been the state's most expensive campaign on a ballot question.
And very little of that money comes from small, Bernie Sanders-sized donations. Though hundreds of people have contributed modest amounts of money this past year, the average contribution on both sides is about $40,000.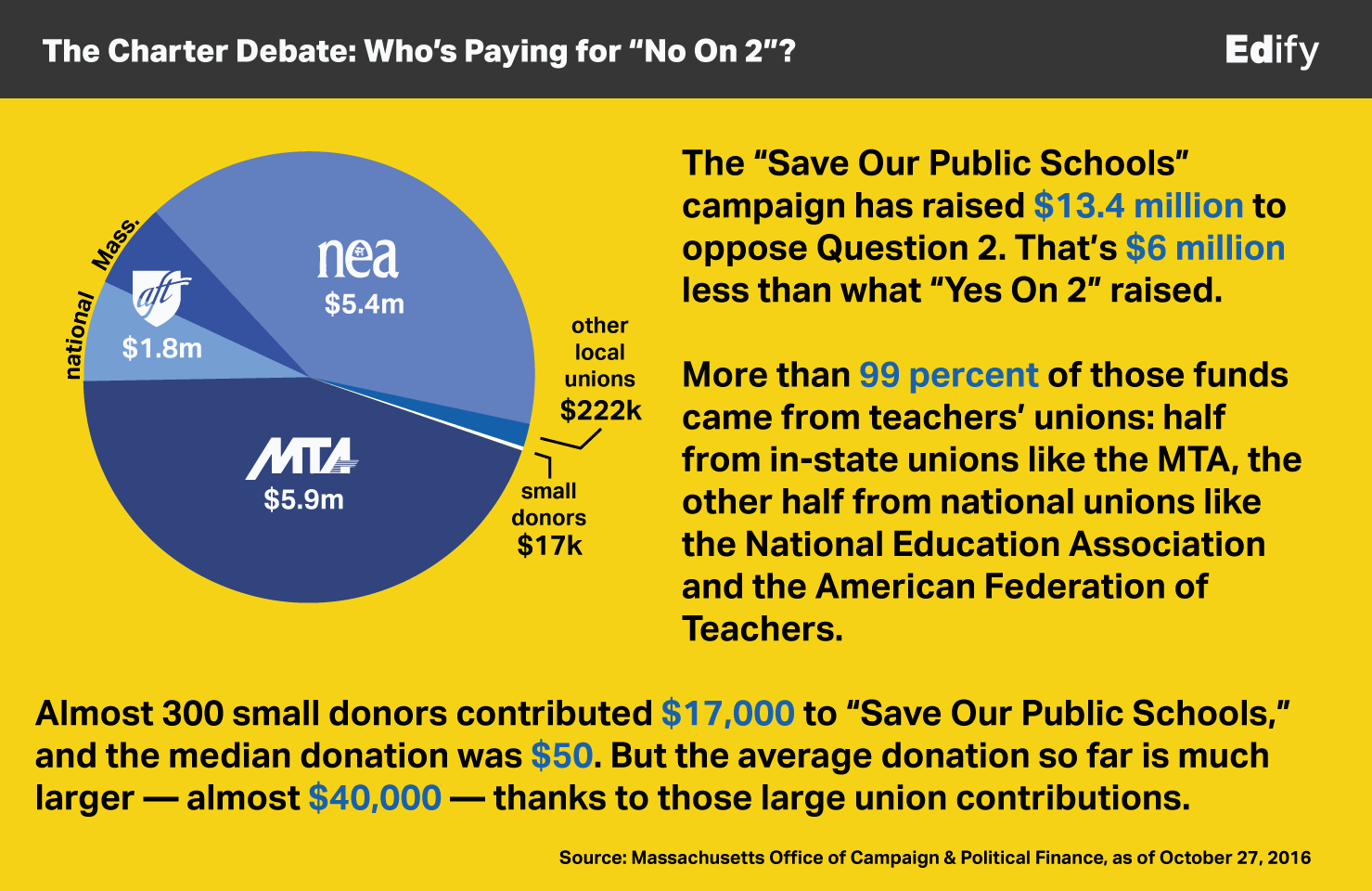 The opposition to Question 2 — organized under the name "Save Our Public Schools" — is almost entirely funded by national and local teachers' unions; less than 1 percent came from other sources.
The Massachusetts Teachers Association, the largest state union, contributed $5.9 million, surpassing the $5.4 million given by the National Education Association, the nation's largest union with 2.9 million members. Smaller locals, led by the Boston Teachers Union, contributed around $300,000.
In total, about 56 percent of the "No" funding comes from sources inside Massachusetts.
On both sides, the money mostly bought a relentless wave of TV advertising and outreach. Save Our Public Schools has spent almost $9.2 million on "media placement" with advertising firms as well as with Hulu and Facebook.
Meanwhile, groups in support of Question 2 have spent $13.2 million on media buys with a single Alexandria, Virginia, ad agency — as well as $627,000 on canvassing.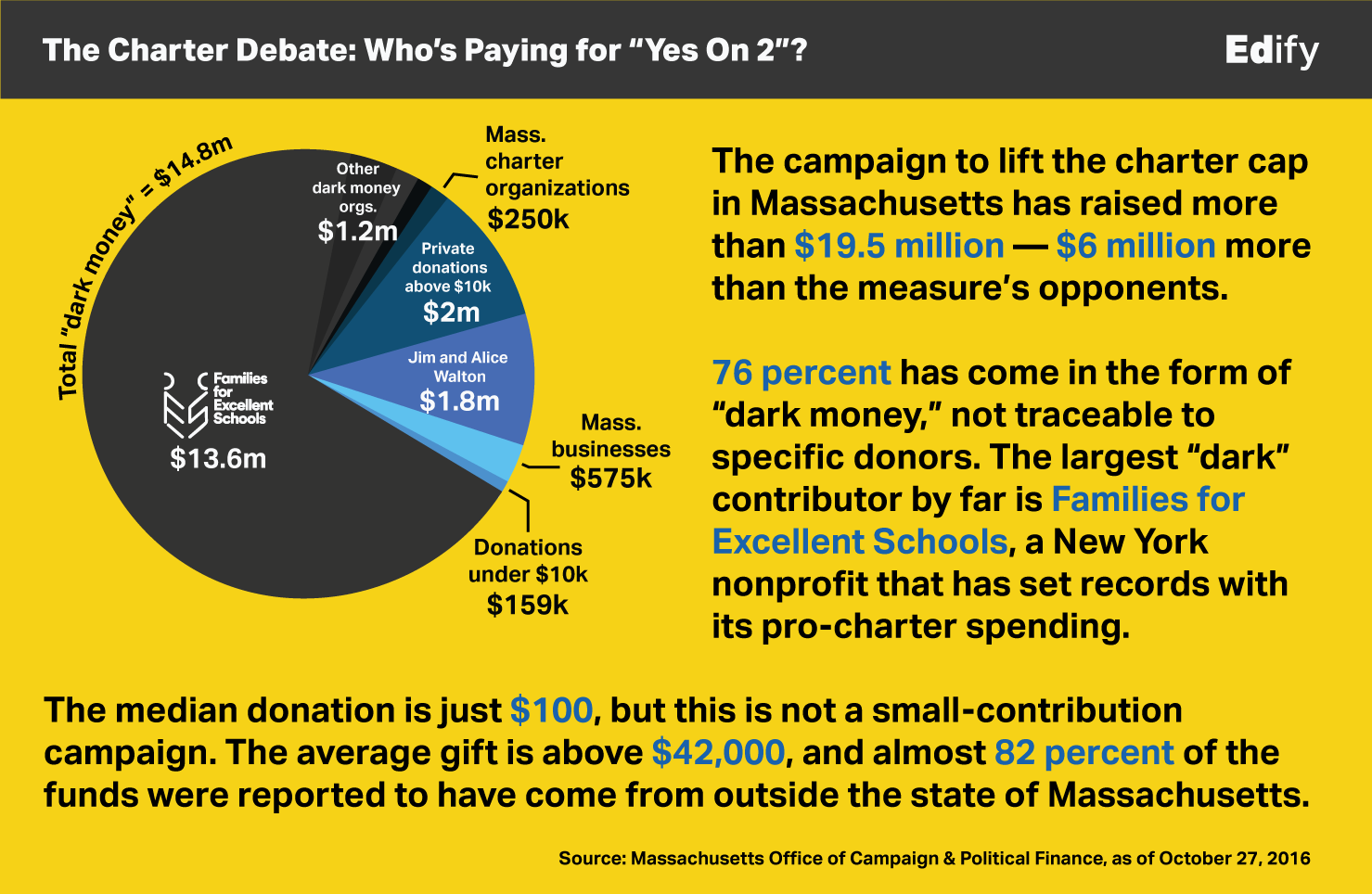 If the "No" contributions are mostly from teachers' groups, they're at least transparent. The base of "Yes on 2" supporters is more varied — and more unknown.