Transgender Teachers Talk About Their Experiences At School : NPR Ed : NPR
:
Transgender Teachers Talk About Their Experiences At School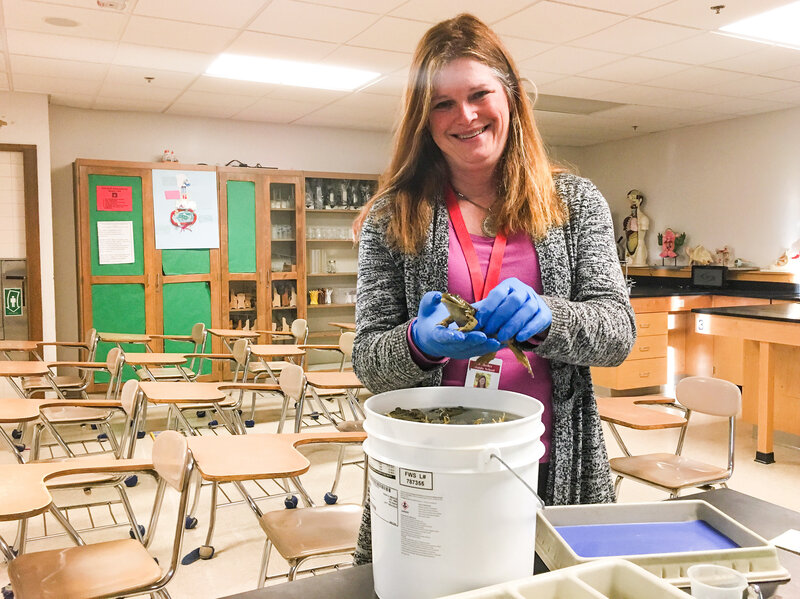 Growing up, Kelly Jenkins spent his spare time playing sports. He was an all-star player on the baseball team at his school in the mountains of east Tennessee. And sometimes, he wore lipstick to practice.
As he grew up, Jenkins felt like he wanted to become a teacher.
"Everybody told me it was a horrible idea," Jenkins remembers. "They said, 'Nobody will ever hire you as a transgender woman.' "
Transgender students have been in the spotlight this year – from President Trump's decision to rescind rules aimed at protecting them, to the Texas legislature battling over a bathroom bill.
There has been less focus, though, on how school can be a difficult place for transgender teachers.
"I didn't tell anybody anything"
When Jenkins finished college, he picked the most masculine profession he could imagine: firefighting.
He hoped that by battling blazes he'd somehow convince himself that he wasn't transgender. That didn't happen. Instead, Jenkins learned that his favorite part of the job was doing fire safety presentations for kids at schools.
Eventually, Jenkins transitioned to a woman and decided to become a teacher, started using female pronouns and taking hormones. Jenkins knew that she had to be stealth about her gender identity, presenting as a man at work and a woman at home.
"I didn't tell anybody anything," Jenkins recalls in talking about the start of her career more than a decade ago at Knox County Schools in Tennessee.
However, a few months into teaching, Jenkins confided in a coworker. "She went to my principal the next day and told him."
When it came time for the district to renew her contract, Jenkins was not rehired. "They said, 'We're not hiring you because you are transgender,' " Jenkins says.
In a statement, Knox County Schools did not comment on Jenkins's specific situation. However, officials said the district is an equal opportunity employer, which does not discriminate based on sex. The statement did not mention gender.