June Solstice - Summer and Winter Solstice
:
June Solstice: Longest and Shortest Day of the Year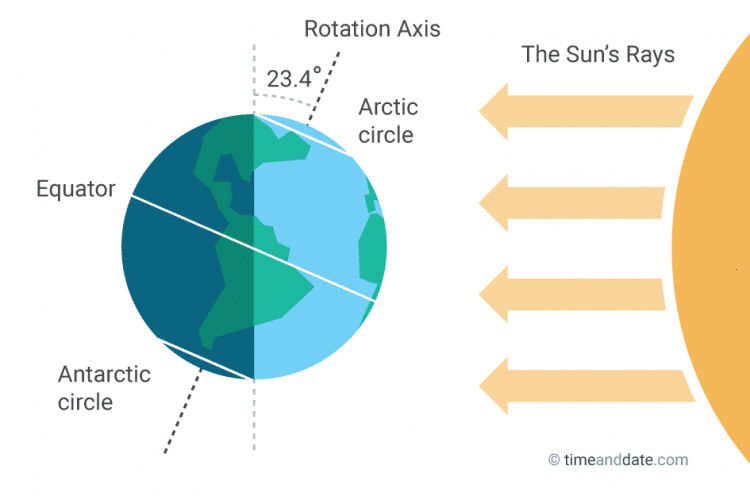 Zenith Furthest Away from the Equator
It's also known as the northern solstice because it occurs when the sun is directly over the Tropic of Cancer in the Northern Hemisphere.
Meaning of Solstice
'Solstice' (Latin: 'solstitium') means 'sun-stopping'. The point on the horizon where the sun appears to rise and set, stops and reverses direction after this day. On the solstice, the sun does not rise precisely in the east, but rises to the north of east and sets to the north of west, meaning it's visible in the sky for a longer period of time.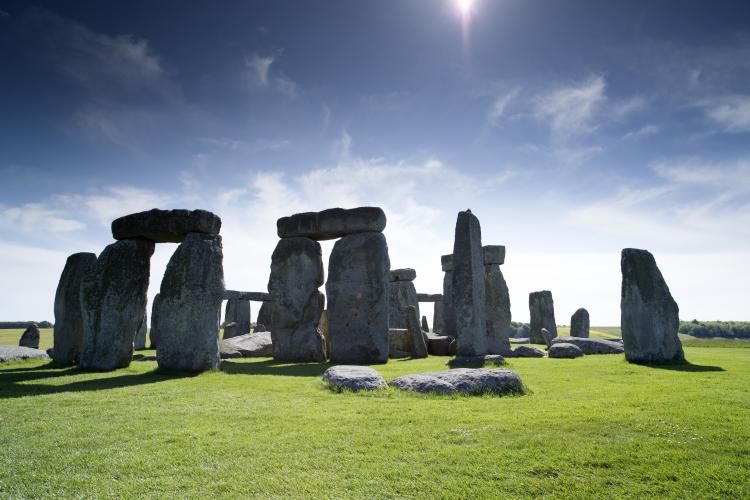 Solstices in Culture
One of the world's oldest evidence of the Summer Solstice's importance in culture is Stonehenge in England, a megalithic structure which clearly marks the moment of the June Solstice.
In the Southern Hemisphere, where the June solstice is known as the shortest day of the year, it marks the first day of astronomical winter, but the middle of winter in meteorological terms.
Midnight Sun or Polar Night?
On the other side of the planet, south of the Antarctic Circle there's Polar Night, meaning no Sunlight at all, on the June Solstice.
Solstice Dates Vary
Moving to Other Seasons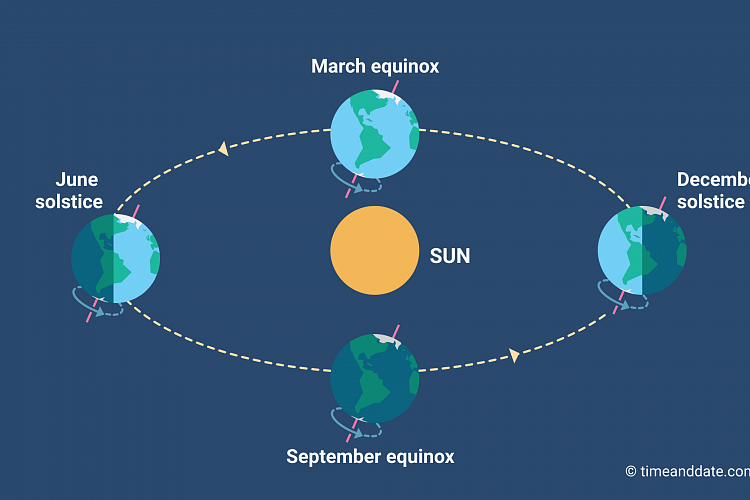 After the June solstice, the sun follows a lower and lower path through the sky each day in the Northern Hemisphere until it reaches the point where the length of daylight is about 12 hours and eight to nine minutes in areas that are about 30 degrees north or south of the equator.