School Asks Teachers To Take Down Pro-Diversity Posters, Saying They're 'Anti-Trump' | The Huffington Post
:
School Asks Teachers To Take Down Pro-Diversity Posters, Saying They're 'Anti-Trump'
Now, the students are fighting back.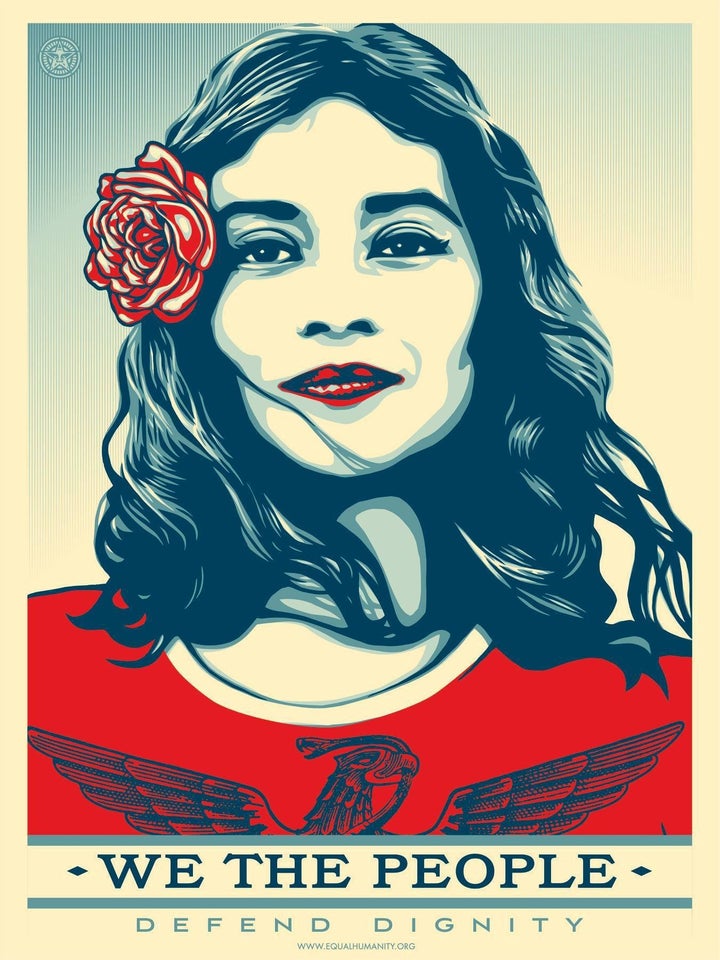 WASHINGTON ― School administrators in a
93 percent white
Maryland county recently asked high school teachers to take down
pro-diversity posters
from classrooms because they perceived them as "political" and "anti-Trump," a school spokesperson told The Huffington Post.
Teachers at Westminster High School had put up the posters, which depicted Latina, Muslim and black women and were
designed
by Shepard Fairey, the artist who created the "Hope" posters featuring President Barack Obama in 2008. The women are rendered in patriotic colors, with messages like "We the people are greater than fear." The teachers put up the posters as a "show of diversity," said Carey Gaddis, a spokeswoman for Carroll County Public Schools.
At least one staff member complained about the posters, and the teachers were "asked to take them down because they were being perceived as anti-Trump by the administration," Gaddis said.
After taking the posters down, the teachers were initially allowed to put them up again. But the administration did some further investigation
online
and determined that the posters could be seen as political. The school does not allow teachers to put up political posters in their classrooms "unless it's part of a curriculum and they represent both sides," Gaddis said. (The story was first reported by the
Carroll County Times
.)
The art
recognizes
groups that may feel marginalized under the Trump administration. But it is "definitely NOT anti-Trump in nature," said Aaron Huey, a photojournalist whose organization collaborated with Fairey on the posters.
Fairey told HuffPost in an emailed statement that the idea behind the "We the People" campaign is that, "equality, respect, and religious freedom are unassailable American values and non-partisan." He added, "I find it very disturbing that someone could find those ideas specifically, and by extension inclusion in general, to be partisan or problematic."
The campaign was intentionally designed not to refer to any president or political party, according to Huey. "Anyone who believes that these messages are dangerous or divisive needs to check themselves," he said.