Trump Pledges To 'Rescue' Kids From Failing Schools
:
Trump Pledges To 'Rescue' Kids From Failing Schools
He also warned that new immigrants could 'overwhelm' schools and hospitals.
During the Republican and Democratic conventions, The Hechinger Report will publish a new story each day, examining what the party proposals might mean for the future of education. Our staff reporters will provide education coverage from Cleveland and Philadelphia.
Education got only the briefest mention in Presidential candidate Donald Trump's acceptance speech at the Republican convention in Cleveland on Thursday.
"We will rescue kids from failing schools by helping their parents send them to a safe school of their choice," he said.
He also blamed the current administration for failing the inner cities when it comes to education and warned that Hillary Clinton would allow in too many immigrants who would "overwhelm your schools and hospitals."
Trump's speech mirrored the rest of the convention in that it was focused more on foreign threats, the economy and the dangers of a Hillary Clinton presidency than anything else. Education policy was mentioned by only a handful of speakers.
Those who did talk about education either listed it as something Donald Trump would "fix" when he became president, called for more parental say in where children attend school or expressed disgust with the Common Core State Standards, a set of math and English learning targets currently used in 42 states.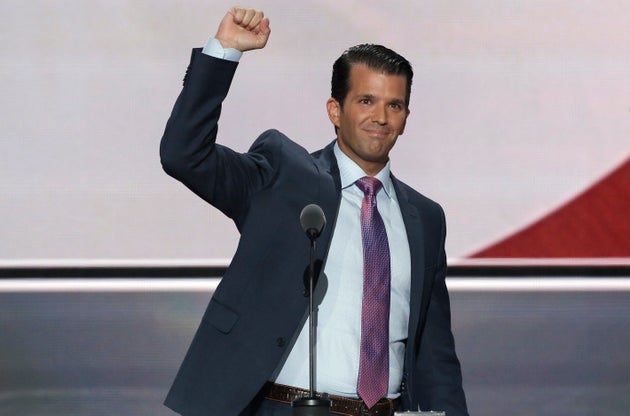 The Trump sons, Donald Jr. and Eric, made the most substantial remarks on education. Eric Trump said his father finds the state of the American education system humiliating and told teachers "forced to walk through metal detectors" that his father was "running for you." His brother had even stronger language to describe what he sees as the failure of the American public education system.