The Man Who Helped Bring Down Donald Sterling Is An Asshole, Too
: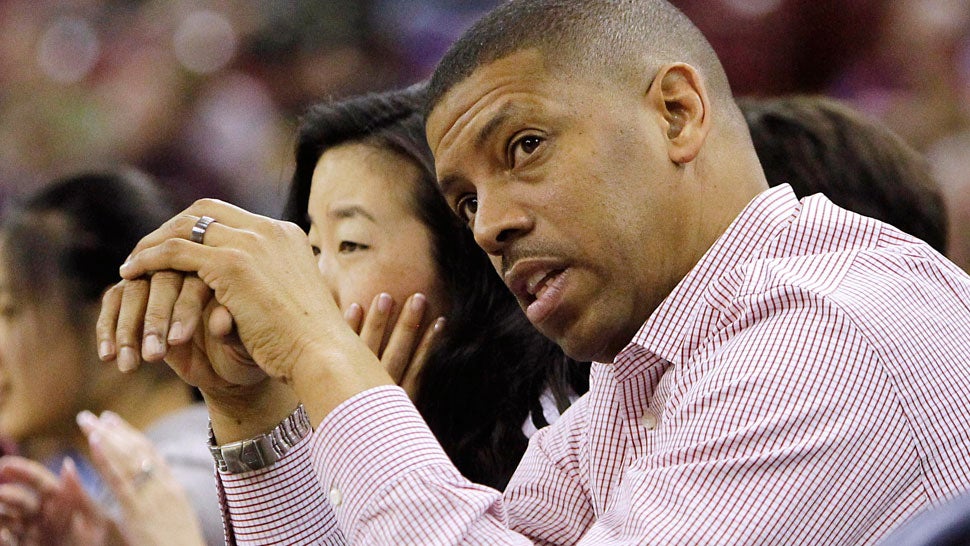 If you were watching closely, you might've seen Kevin Johnson, the former NBA guard who's now mayor of Sacramento, sitting courtside at Staples Center during Game 4 of the Clippers-Thunder series. His arm was around his wife, Michelle Rhee, and the two seemed to preside over the action, conspicuous by design—their very presence in the fancy seats a further rebuke to the man whom Johnson had recently helped to oust from the NBA, Clippers owner Donald Sterling.
Johnson and Rhee seem to be everywhere these days. There was a joint appearance at the White House Correspondents' Dinner. There was another at the Kentucky Derby. And of course before either of those was Johnson's cameo in the Sterling saga. Called in as an unofficial representative of the players, Johnson lobbied NBA commissioner Adam Silver to come down hard on Sterling. After the announcement of Sterling's lifetime ban and $2.5 million fine,
The New York Times
's Harvey Araton
wrote
: "[I]t is apparent that the league's response was shaped as much by the influence of a player turned politician who has no official affiliation with the NBA as it was by Silver's conviction."
It was a bitterly funny turn of events for some longtime Johnson observers, who remember when
he
was the guy making repulsive admissions on tape while speaking with a much younger female with whom he never should've been involved. At the very least, they believe Johnson—with an assist from Rhee—earned a lifetime ban from the moral high ground many years ago. "All I can say is the factually supported charges against Johnson certainly bring into question holding him out to be a moral compass," says New York attorney Gerald Walpin.
The Man Who Helped Bring Down Donald Sterling Is An Asshole, Too
: