Public-School Students Learn About the Alt-Right - The Atlantic
:
The Alt-Right Curriculum
Teachers are facilitating conversations with students about white nationalism.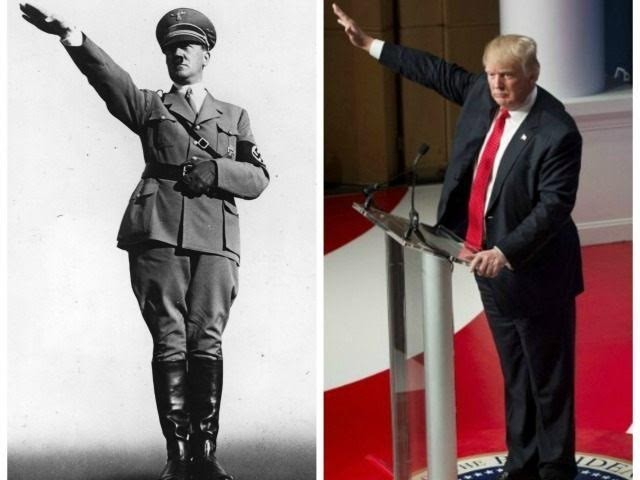 Dropping a handout with a photo on each student's desk, the teacher Kathryn Leslie asked the teens to study the picture of Richard Spencer, the leader of the "alt-right" movement who advocates for a homeland just for whites. There was Spencer, the image of confidence, smiling in a suit coat and open-collared shirt as he leaned against a brick wall.
Does Spencer, Leslie asked her Brookline High School students, fit the stereotype of a white nationalist? Spencer had no visible tattoos advertising white pride or hate against non-whites or non-Christians. He also had graduated from college.
"Sometimes, our stereotype of a white nationalist can be different than a young, articulate, clean-cut guy who espouses lots of racist views," said Leslie.
The high-school sophomores and their pair of teachers at the suburban Boston high school were tackling a subject that many adults have struggled to understand—the so-called alt-right movement and how it and its main figurehead, Spencer, managed to surface in the mainstream in the 2016 election and afterward. It's a topic many teachers would prefer to avoid, given how polarized America has become over the election of President Donald Trump and anything remotely related.
The subject, though, was a natural for Leslie and Malcolm Cawthorne, who co-teach a course about race and identity in America and how it plays out in students' lives, school, town, and nation. Cawthorne, who is black, recruited Leslie, who is white, to co-teach the elective because he wanted students to realize that many whites care about confronting racism. He and Leslie teach in a school that has gone from 71 percent white
two decades ago
to 55 percent
now
. They are helping their students, many of whom identify with more than one race, sort out their own racial and ethnic identities in two sections of the course.
Spencer, who's credited with coining the term alt-right nearly a decade ago, made national news last November after
The Atlantic
published a clip of him
addressing an alt-right conference in Washington, D.C. He got his group of white male followers to echo his "Hail Trump! Hail our people! Hail Victory" rallying cry. Many in the room flashed a "Heil Hitler" type of salute.
Spencer's and the alt-right (short for alternative right) movement's stances conflict with common mores in American society, the Brookline teachers said.