New Grants Announced: Education Department Continues to Pour Millions Into Charter School Black Hole
:
New Grants Announced: Education Department Continues to Pour Millions Into Charter School Black Hole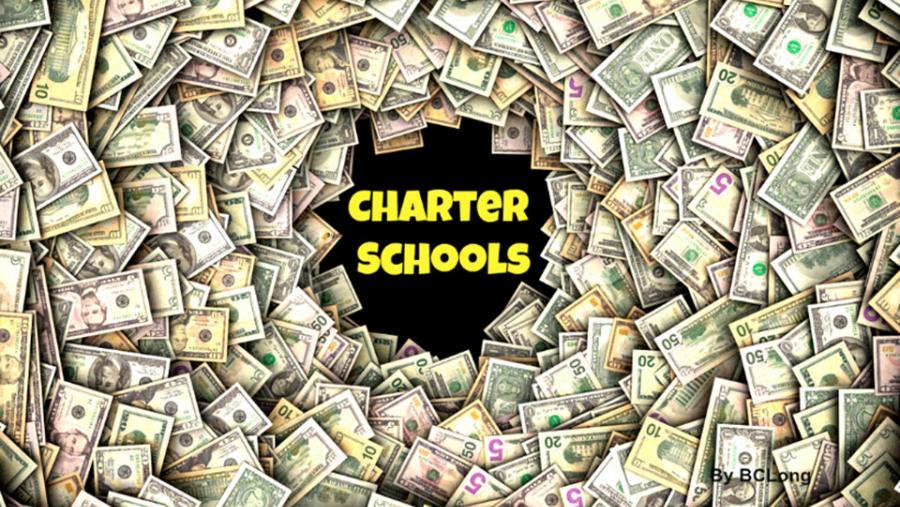 Last week, the US Department of Education
announced
that it had approved $245 million in grants to eight states under the federal Charter School Program. The states, California, Florida, Georgia, Louisiana, Massachusetts, Tennessee, Texas and Washington, will receive $177 million in grant money. In addition, 15 charter management organizations, including IDEA Public Schools in Texas and
KIPP's public charter school network in California
, will receive $68 million in taxpayer dollars.
This means the federal government has spent nearly $4 billion on charters in the past nearly 25 years, according to Center for Media and Democracy (CMD) analysis.
These awards continue to fund a program that has been plagued by significant fraud and waste; at least $200 million and counting as the Center for Popular Democracy has detailed in
two
reports.
As CMD documented in its report "
Charter School Black Hole,
" federal tax dollars have even gone to "ghost schools," charters that never opened, in addition to charters that opened and failed -- with almost no accounting for the money spent or assets, let alone accountability to the school children affected by charter fraud, waste, and incompetence. Indeed, as CMD documented late last year, in state after state charters overall performed no better than traditional public schools -- and virtual charters like the K12 operation performed markedly worse -- and charters were subject to little transparency or real accountability.
Meanwhile, at the
American Legislative Exchange Council
, corporate lobbyists, special interest groups, and legislators turned their attention to vouchers -- another way to divert cash from public schools to the private or quasi-private sector but with even less accountability. This comes in the wake of the numerous failures caused by ALEC's deeply flawed charter school bills, which were passed into law in numerous states.
Twenty states applied for the new round of grants, and here are the new charter school state grantees along with a snapshot of their complex history and/or documented problems:
California: More than $4.7 million in federal taxpayer money was handed out to create charter schools that subsequently closed within a few years. CMD's investigation found that California's record on charters is marked by continued failures, including squandering of taxpayer money, along with deference to unaccountable authorizers and resistance to federal efforts to mandate better state oversight.
Florida: Florida landed a grant worth up to $104 million in 2011, and has one of the worst records in the nation when it comes to fraud and lack of charter school oversight. More than 120 charter schools have closed in the little more than a decade that Florida began authorizing charters for reasons that include poor academic performance, unsafe conditions, lack of running water, financial mismanagement, and fraud.
Georgia: Here's one of many examples of problems with charter schools in the state. Atlanta's Latin Academy Charter School, Latin Grammar Charter School, and Latin College Prep Charter School discovered that the founder of the schools, Christopher Clemons, had allegedly misappropriated approximately $600,000 from school accounts through ATM withdrawals. The FBI arrested Clemons. "The Atlanta Journal-Constitution reports Clemons allegedly used that money on travel, meals and clubs. A records check by the Atlanta Journal-Constitution revealed cash withdrawn from an ATM at the same address as a strip club...Clemons also allegedly borrowed hundreds of thousands of dollars in the schools' names but without their authorization. The financial hit put the viability of Latin Academy at risk despite fundraising efforts by parents and an anonymous pledge of $1 million. The boards cut salaries and expenses in an attempt to remain in operation."
Massachusetts: The Gloucester Community Arts Charter School was closed in early 2013 due to low enrollment, high rates of attrition, and financial instability. An investigation by the state's Charter School Office found myriad problems with the school, including the lack of a coherent curriculum, violations of the State's bidding laws in the contract for its facility, among other concerns. The schools trustees surrendered their charter and the school closed down in the middle of a school year, putting about 100 students on the street in search of new schools.
Tennessee:
In 2013, Tennessee's governor told the Tennessee Virtual Academy, an online charter school operated by for-profit K-12, Inc., that it had one last chance to improve its students' academic performance after a history of low test scores. The school responded by, in Diane Ravitch's words, by becoming the
"worst school in the state"
and posting the very lowest test scores of all of its 1,300 elementary and middle schools. But state's effort to close the school failed after a fierce public relations campaign from K-12, and it remains open today.