UVA Professor's New Book Wary of Top-Down School Reform | UVA Today
:
UVA Professor's New Book Wary of Top-Down School Reform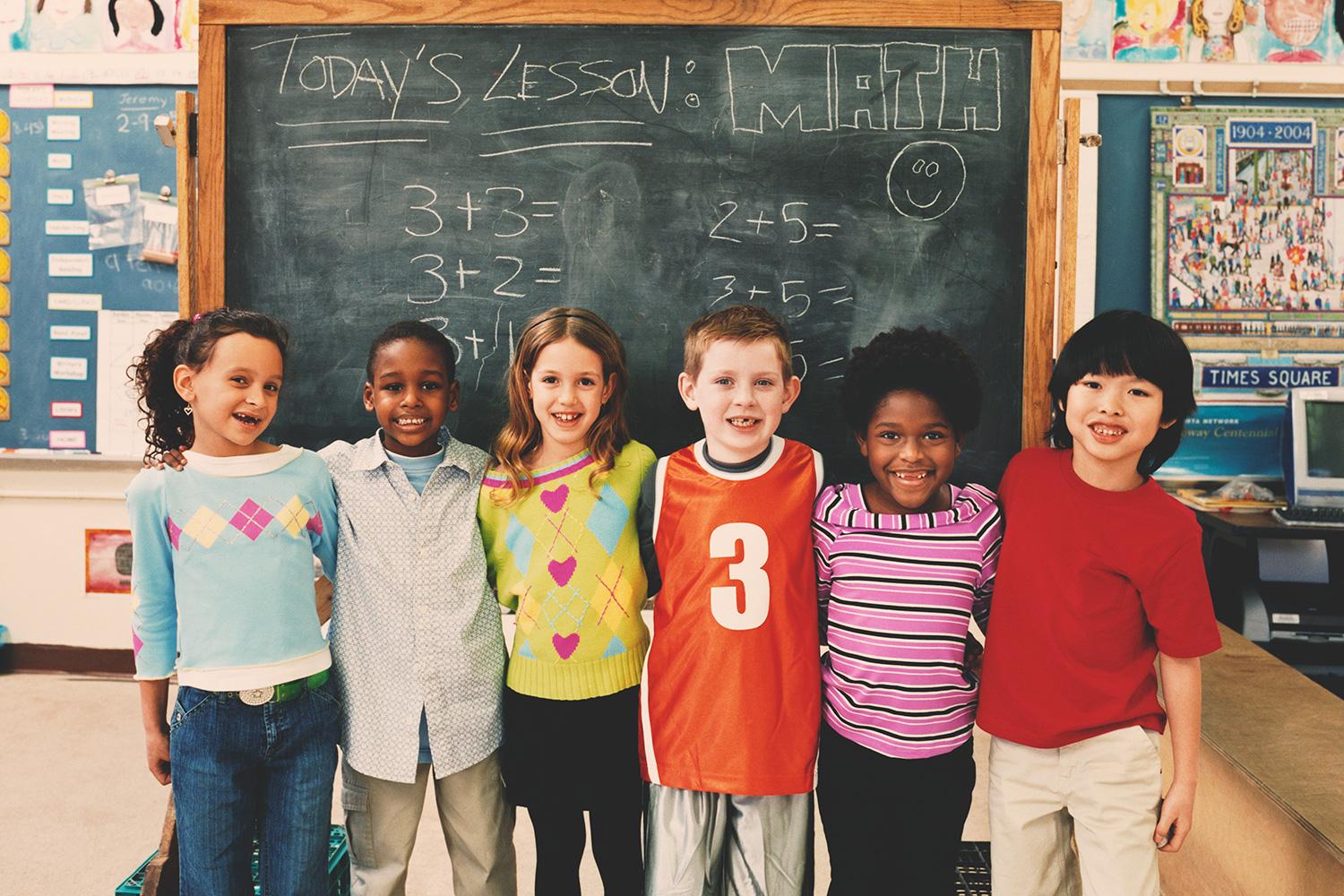 "The Children Left Behind: America's Struggle to Improve Its Lowest-Performing Schools," by UVA Professor Daniel Duke, analyzes the successes and failures of the No Child Left Behind Act under both the Bush and Obama administrations.
As a classroom teacher in a low-performing school on the outskirts of Philadelphia, Daniel Duke, now a professor at the University of Virginia Curry School of Education, experienced first-hand the struggles of the public school system.
At the conclusion of the first semester of his ninth-grade classes in African-American and American history, Duke was prepared to award his students their final grades, many of which were A's.
"They earned them," Duke said.
But a school administrator didn't approve, stating that such a move would result in Duke's students, who weren't considered college-bound, shaking up the school's student rankings by knocking down students who were.
Duke couldn't fathom the idea of not rewarding students with the grades that they had earned and deserved, and took that as his cue to create change.
"That convinced me that there was a need for a different kind of leadership," Duke said.
The experience propelled Duke to earn his doctorate in educational leadership from the University of New York at Albany, arming him with the tools to become a school administrator in upstate New York. Still, Duke knew there was more he could do to address the problems he had witnessed.
So Duke entered the world of academia when he was hired by Stanford University to direct its Instructional Leadership Program, focusing his attention on guiding and shaping America's future educational leaders and administrators.
Now at UVA, Duke researches America's low-performing schools. An internationally known specialist on school improvement, Duke has conducted numerous studies on the school-turnaround process and has designed training programs on improving struggling schools. Duke was also instrumental in establishing the Darden/Curry Partnership for Leaders in Education, a joint venture of UVA's Darden School of Business and the Curry School that strives to help leaders in education operate school systems effectively and efficiently.
In Duke's newest book, "The Children Left Behind: America's Struggle to Improve Its Lowest-Performing Schools" (Rowman & Littlefield, 2016), he discusses the issues facing the public education system as the No Child Left Behind Act gives way to the Every Student Succeeds Act.
Q. What problems did the No Child Left Behind Act intend to address?
A. The No Child Left Behind Act received bipartisan support. At the time, the intent was to focus attention on the very lowest-performing schools. Never before had the federal government zeroed in on the lowest 5 percent.
Also for the first time, there was an actual prescription for what these schools could do. Those four prescribed strategies reflected a range of opinions about what needed to be done, including closing the schools; converting them to charter schools; firing the principal and making changes to the curriculum and in how time was allocated; and firing the principal and half of the teachers.
Q. In what ways did NCLB succeed and in what ways did it fail?
A. While some states have done reasonably well in assisting their lowest-performing schools, others have really struggled.
The Recovery School District in Louisiana has been a reasonable success. Out of over 100 schools in the district, only three or four of the highest-performing schools were kept and the others were converted to charter schools. The average performance on state tests of the African-American students in the charter schools has exceeded the performance of African-American students elsewhere in Louisiana.
Cincinnati, Ohio is the poster child for a successful district turnaround. UVA worked with Cincinnati during the early years of the Darden/Curry program.
Unfortunately, while there have been successes, they haven't been nearly as plentiful as folks had hoped. One of the strong beliefs in our political system is that of local control, which is probably as much myth as it is reality. People cling to that belief in terms of low-performing schools. Some of the greatest successes I've seen have been at local level, but so have the greatest failures.
Q. What do you think the reasoning is behind some of NCLB's failures?
A. Trying to understand the reasons why some states did better than others is a major part of the book. What comes out of the analysis is predictable: The states that have done poorly allowed the mission of
- See more at:
UVA Professor's New Book Wary of Top-Down School Reform | UVA Today
: