Title I Conference Featured Speakers - Improving Academic Achievement (CA Dept of Education)
:
Title I Conference Featured Speakers - Improving Academic Achievement
---
Stacey Bess
Stacey Bess is an award-winning educator with great insight into the hearts of children in need. She believes that the most effective way to teach children any subject is to treat them with love and kindness.
Bess began her teaching career at The School with No Name, located inside the Salt Lake City shelter where she taught math, reading, and self-worth to homeless and transient children. While working at The School with No Name, Bess chronicled the heart-wrenching stories of her students so she would never forget how far these children had come. After reviewing the stories, she discovered profound life lessons and eventually published a book,Nobody Don't Love Nobody.
Bess has won several local and national awards. A highlight came when she was honored with the national Jefferson Award, a prestigious honor also bestowed upon former First Lady Barbara Bush, Supreme Court Justice Harry Blackman, and Ambassador Walter Annenberg.
A dynamic speaker, Bess engages groups large and small, sharing the lessons she learned that changed her life as she taught hundreds of homeless children. Her story continues to change lives as her audiences are inspired to become involved in their communities.
Bess and her husband, Greg, have been married for 30 years and have six children. She earned her bachelor's degree in elementary education from the University of Utah. She continues to be a leading advocate in the nation for the educational rights of impoverished children.
---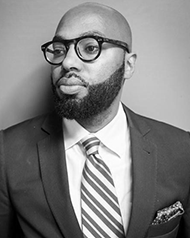 Christopher Emdin
Dr. Christopher Emdin is an associate professor in the Department of Mathematics, Science, and Technology at Teachers College, Columbia University, where he also serves as the Director of Science Education at the Center for Health Equity and Urban Science Education and as the Associate Director of the Institute for Urban and Minority Education. He is also an alumni fellow at the Hutchins Center at Harvard University. Additionally, Dr. Emdin was recently named Minorities in Energy Ambassador for the U.S. Department of Energy and the STEM (science, technology, engineering, and mathematics) Ambassador for the U.S. Department of State.
Dr. Emdin holds a Ph.D. in urban education with a concentration in mathematics, science, and technology; master's degrees in both natural sciences and education administration; and bachelor's degrees in physical anthropology, biology, and chemistry.
He is the creator of the #HipHopEd social media movement and is a much-sought-after public speaker on a number of topics, including hip-hop education, STEM education, politics, race, class, diversity, and youth empowerment.
Dr. Emdin writes the provocative "Emdin 5" series for the Huffington Post, covering a number of contemporary social issues. He also authored the award-winning book Urban Science Education for the Hip-Hop Generation.
---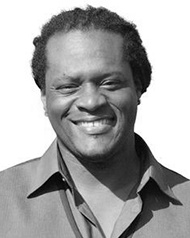 Sharroky Hollie
With nearly 25 years of experience as an educator, Dr. Sharroky Hollie has worn several hats. He spent nine years as a language arts teacher at high school and middle school levels. For five years, he was a central office program coordinator in charge of professional development for teachers, working specifically in the area of language development for African American students.
Dr. Hollie, who received his Ph.D. in education from the University of Southern California, spent 10 years as an assistant professor of teacher education at California State University, Dominguez Hills. His areas of expertise at the university were secondary literacy, methodology, classroom management, and field supervision. He also served as a visiting professor for two years at Webster University in St. Louis, has been a guest lecturer at Stanford University and UCLA Center X, and was a visiting summer scholar at Hebrew Union College.
In 2003, Dr. Hollie co-founded the Culture and Language Academy of Success (CLAS), an independent K–8 charter school in Los Angeles that espouses culturally responsive pedagogy as its primary approach. At CLAS, Dr. Hollie served as the Board President and Chief Education Advocate. He also guided the curriculum, professional development, and teacher development.
Dr. Hollie is currently the Executive Director of the Center for Culturally Responsive Teaching and Learning, a nonprofit organization dedicated to providing stellar professional development for educators desiring to become culturally responsive. He serves the center as a national expert, traveling the country to train thousands of teachers. Over the past 15 years, Dr. Hollie and his team have worked with more than 100,000 educators.
---
Kevin Honeycutt
Kevin Honeycutt is a technology integrationist and staff developer from central Kansas. He spent 13 years teaching K–12 art in public schools and now travels the country and the world sharing ideas with educators. His Web site, KevinHoneycutt.Org

, is a treasure house of resources for educators.
Honeycutt grew up in poverty as an at-risk child, doing stints in foster care and attending schools in numerous cities throughout the United States. As he witnessed education around the country, he collected powerful experiences that still influence his conversations and his work with educators. For 17 years, Honeycutt spent summers leading creative adventure camps for children of all ages. In 1991, he received the Making IT Happen Award, an internationally recognized honor bestowed upon educators and leaders in the field of educational technology integration in K–12 schools. In 2011, Honeycutt became an Apple Distinguished Educator. Today, Honeycutt draws on his myriad experiences to speak to audiences of educators, business people, and students throughout the world.
---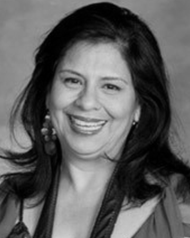 Consuelo Castillo Kickbusch
Born and raised in a small barrio in Laredo, Texas, Consuelo Castillo Kickbusch overcame poverty, discrimination, and illiteracy to become a successful community leader. Although she grew up without material wealth, Castillo Kickbusch was taught by her immigrant parents that she was rich in culture, tradition, values, and faith. These values were reinforced throughout her career in the U.S. Army. After graduating from Hardin Simmons University, she entered the Army as an officer and served for two decades, eventually becoming the highest-ranking Hispanic woman in the Combat Support Field. In 1996, Castillo Kickbusch was selected from 26,000 candidates to assume a command post, which would put her on track for the rank of general officer. She respectfully declined the honor and retired as a 22-year veteran of the U.S. Army to fulfill her mother's dying wish: for her to return to her roots and become a community leader. In realizing her dream, she founded Educational Achievement Services, Inc., with a mission of preparing tomorrow's leaders.
Castillo Kickbusch is dedicated to saving the youths of America by mentoring students and parents across the United States. She has been featured on Soledad O'Brien's Latino in America series on CNN and on HBO's The Latino List. Additionally, she was honored in 2012 by the Congressional Hispanic Caucus Institute in Washington, DC, receiving the institute's Medallion of Excellence.
---
Shawnterra Moore
Dr. Shawnterra Moore was named Superintendent of the South San Francisco Unified School District (SSFUSD) in July of 2015. She has worked in education for 16 years, the last five with SSFUSD as a Director and Associate Superintendent. Prior to this, Dr. Moore served in a variety of administrative and teaching positions, including as a high school principal, assistant principal, and English teacher. She began her education career as a teacher and came from a family of educators. She has thoroughly enjoyed the many roles in which she has served, and her educational background is equally diverse: She earned a bachelor's degree from Santa Clara University; a master's degree in educational leadership (specializing in student affairs) from the University of the Pacific; and a doctorate in educational psychology from the University of the Pacific.
Dr. Moore holds a deep and committed belief in the learning abilities of all students, striving to find unique ways to tap into these abilities with students and colleagues alike. Her passion was initially ignited by working with disenfranchised students—particularly because she felt disenfranchised while growing up.
Title I Conference Featured Speakers - Improving Academic Achievement (CA Dept of Education)
:
Health Risks of E-Cigarette Use - Year 2016 (CA Dept of Education)
http://bit.ly/1Pizyy2