What you need to know about Zoom for Education | Parent Coalition for Student Privacy
WHAT YOU NEED TO KNOW ABOUT ZOOM FOR EDUCATION
Zoom for Education has been adopted by thousands of schools nationwide.

Zoom began marketing to K-12 schools in November 2019, prior to the Covid pandemic. Zoom also created a website specific for education: https://zoom.us/education. Zoom has referred to its education platform as a

Zoom for K-12 service

but apparently rather than face data privacy and transparency requirements for contracted school service providers in Colorado law, Zoom NOW claims they are not a school service. More on this below, but first we'll focus on Zoom's third party data sharing and cookies.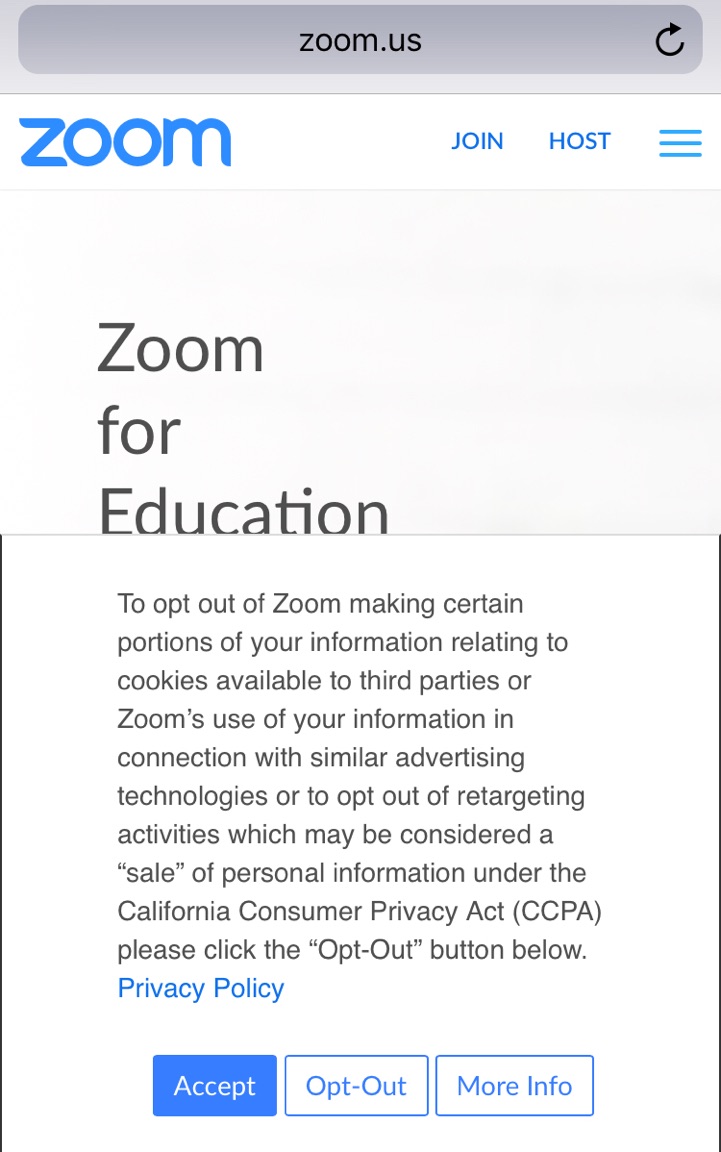 When you visit the Zoom for Education webpage, you will see a pop-up box asking if you want to opt-out of third parties using your information–DON'T IGNORE THIS WHEN YOU SEE IT; this alert doesn't appear every time you visit the page. Every parent and school district, education official should click

More Info

and review the cookies on the Zoom for Education website. WHY? Because Zoom allows third parties to access student data. In fact,

prior to July 2020 and Zoom's most recent update to its K-12 privacy policy, Zoom apparently allowed third-party advertising cookies on its Zoom for Education platform

. Common Sense Media actually warned about Zoom's third party targeted advertising in April 16, 2020. Common Sense stated,