Teachers receive emails from DeVos-funded Mackinac org post-Janus
White Plains teachers flooded with emails from DeVos-funded Mackinac org post-Janus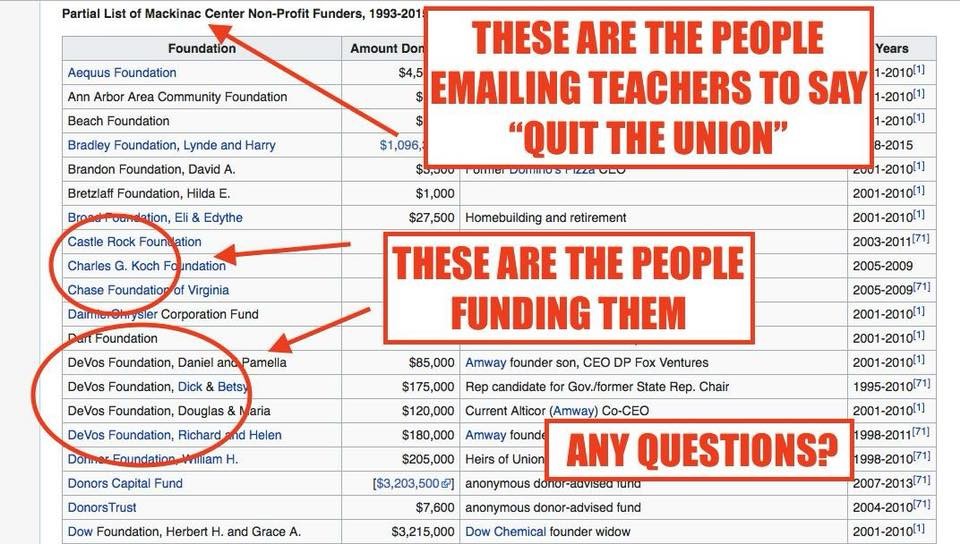 Hours after Wednesday's U.S. Supreme Court ruling that public employees do not have to pay union fees if they don't join their labor organization, teachers in the White Plains school district began receiving emails advising them how to opt out of the union.
The emails were sent by the Michigan-based Mackinac Center for Public Policy, a conservative nonprofit that has received hundreds of thousands of dollars in donations in recent years from the foundation started by U.S. Department of Education Secretary Betsy DeVos and her husband.
Mark Stanton, a calculus teacher at White Plains High School, grew up in Michigan and immediately recognized the Mackinac name and its connection to the DeVoses, who are also from that state.
"I was surprised by the speed at which that arrived," Stanton said. "It's clearly part of a very obvious, broad effort to chip away at teachers unions, public unions."
Lindsay Killen, vice president for strategic outreach and communications at the Mackinac Center, said the purpose of the emails and other materials — as part of a $10 million campaign the organization is launching for the rest of the year on this issue — is to educate public employees on the court decision.