"Yeah, I pushed you": Anti-vaxxer assaults Calfornia lawmaker
"YEAH, I PUSHED YOU": ANTI-VAXXER ASSAULTS CALFORNIA LAWMAKER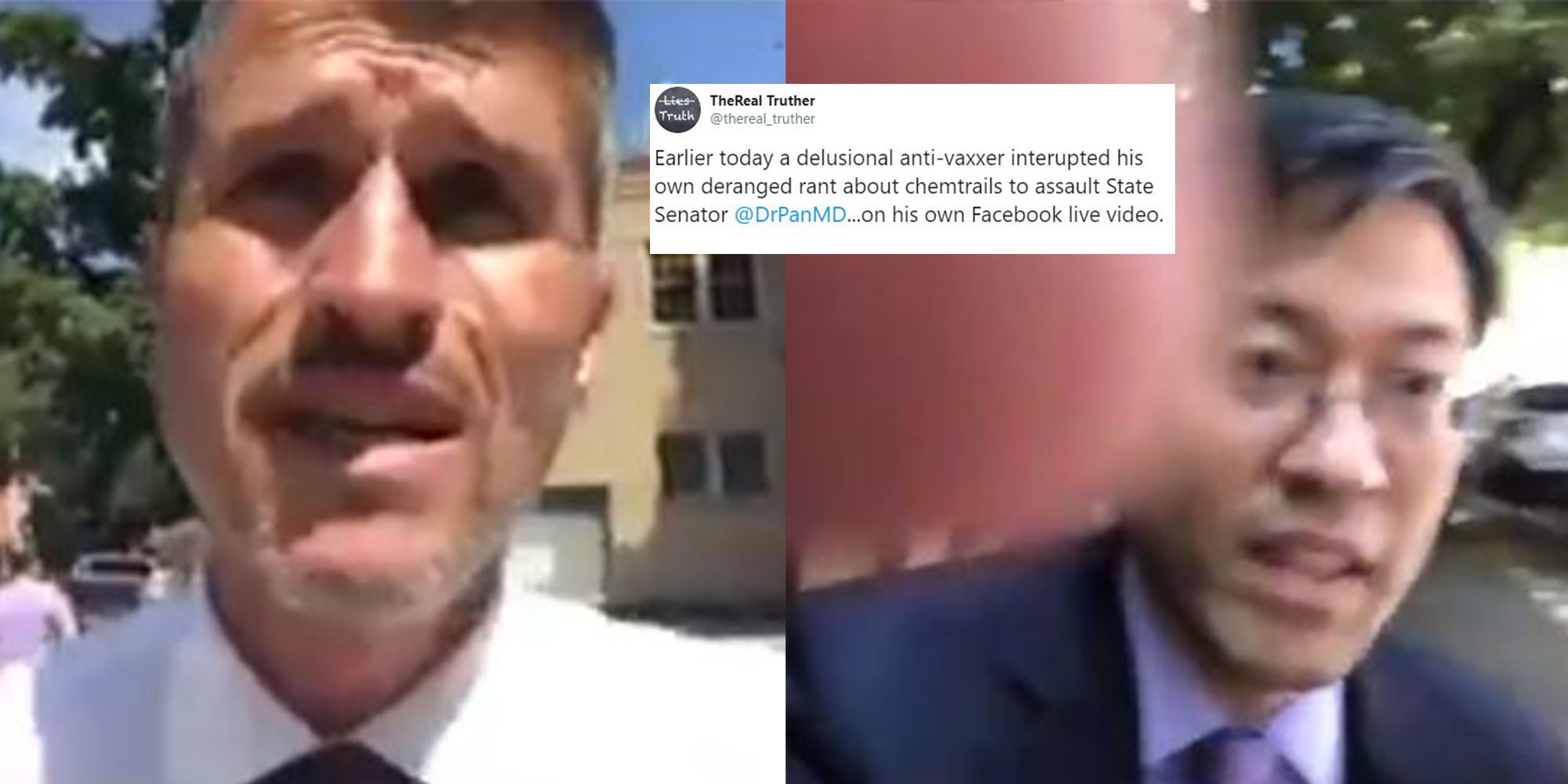 An anti-vaccine activist was cited for misdemeanor assault Wednesday after shoving a California lawmaker who has worked to tighten the state's laws for childhood vaccinations.

'Yeah, I pushed you': Anti-vaxxer cited for assaulting lawmaker while live-streaming on Facebook

54-year-old Kenneth Austin Bennett livestreamed the confrontation on Facebook, showing him exchanging words with state Senator Richard Pan before shoving him on the sidewalk near the capitol in Sacramento.

Pan, a pediatrician, has authored several bills that limit exemptions for child vaccinations, including legislation that prohibits parents from opting out of vaccinating their school-age children on account of personal beliefs.

His efforts have made him the target anti-vaccination activists, including screaming protestors, online harassment and death threats. But this is apparently the first time things have gotten physical.



The video shows Bennett, who previously attempted to run against Pan as a write-in candidate, wandering through downtown Sacramento before encountering Pan. ("What are the chances of this!") He aggressively questions Pan about his position on vaccines, citing a variety of debunked claims.

Pan, who's clearly dealt with this kind of bullshit before, briefly engages Bennett while he continues to walk. CONTINUE READING:
"Yeah, I pushed you": Anti-vaxxer assaults Calfornia lawmaker