Seattle Schools Community Forum: Cracks Starting to Show in Ed Reform's Veneer
:
Cracks Starting to Show in Ed Reform's Veneer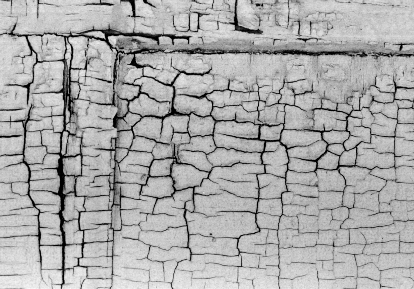 It's not entirely surprising to see this slippage happening in the ed reform world; indeed, with the deep and moneyed pockets they have, it's almost a surprise.
But my theory is that they tend to believe that they 1) know all the answers and so 2) they exist in an echo chamber. As I read my Twitter feed daily, I'm astonished at the same 10 subjects, rehashed and repackaged over and over.
All of what I want to discuss in this thread will be leading to another thread on what the new "story" is for ed reform and it comes around "equity."
Here's the latest news on this front.
From
The Washington Pos
t,
Reformers 'disrupted' public education. Now an Ivy League dean says the consequences for kids can be 'devastating'
by
Pam Grossman, dean of the University of Pennsylvania Graduate School of Education and a specialist in teacher education and development
.
But in education, disruption that ignores research about what works can disrupt children's lives and opportunities. As we have seen in the cities where these experiment are being tried on the biggest scale — Detroit, New Orleans, Philadelphia — when disruption fails, the consequences for children are devastating.
Many education reformers touting disruption ignore the very things that research shows will make the greatest difference in student performance — hiring and retaining strong teachers and principals. Often the actual educators seem to be an afterthought in grander plans to change the structure or technology of schooling.
There are certainly elements of American education that would benefit from disruption.
Halting the flight of educators from the profession or reversing the declining number of teachers of color in our schools would be well worth the disruption.
Re-investing in public education so that schools serving our most vulnerable children aren't forced to compete over scarce resources would also be a welcome disruption.
We should certainly disrupt the trend of providing less and less preparation for teachers entering the most challenging schools and districts.
But reformers should take research into account and focus on strategies that are proven to work. That starts with taking the recruitment, development, and retention of teachers and leaders much more seriously. It's not as sexy as iPads for all, but it's much more likely to succeed in the long haul.
I did already do my charter news round-up but here's another story where one state's auditor calls them out. From
Newsworks
:
Pennsylvania Auditor General Eugene DePasquale issued a scathing report damning the state charter law Tuesday, and he Seattle Schools Community Forum: Cracks Starting to Show in Ed Reform's Veneer: