School Reform's Hot Air Balloon | The Merrow Report
:
School Reform's Hot Air Balloon
The current issue of The Washington Monthly contains an article by former journalist Thomas Toch, "Hot for Teachers," the latest in continuing string of pieces designed to prove the "truth" of the school reform movement's four Commandments: top-down management, high stakes testing, more money for teachers and principals whose students do well, and dismissal for those whose students do not.
Just as a hot air balloon needs regular burst of hot air to remain afloat, the DCPS 'success story' needs constant celebrations of its alleged success. Sadly, it has had no trouble finding agents willing to praise Michelle Rhee, Kaya Henderson, and their work. Absent good data, Toch, former Secretary of Education Arne Duncan, philanthropist Catherine Bradley, Mike Petrilli of Fordham, Rick Hess of the American Enterprise Institute, and writers Richard Whitmire and Amanda Ripley have lavished praise upon DCPS, often twisting or distorting data and omitting damaging information in order to make their case.
In his article, Toch distorts or omits at least eight issues. The distinguished education analyst Mary Levy and I have written a rebuttal, which is scheduled to appear in the next issue of The Washington Monthly. In this blog post, I want to consider in detail just one of Toch's distortions: widespread cheating by adults: He glibly dismisses DC's cheating scandals in just two sentences: In March 2011, USA Today ran a front-page story headlined "When Standardized Test Scores Soared in D.C., Were the Gains Real?," an examination of suspected Rhee-era cheating. The problem turned out to
School Reform's Hot Air Balloon | The Merrow Report
: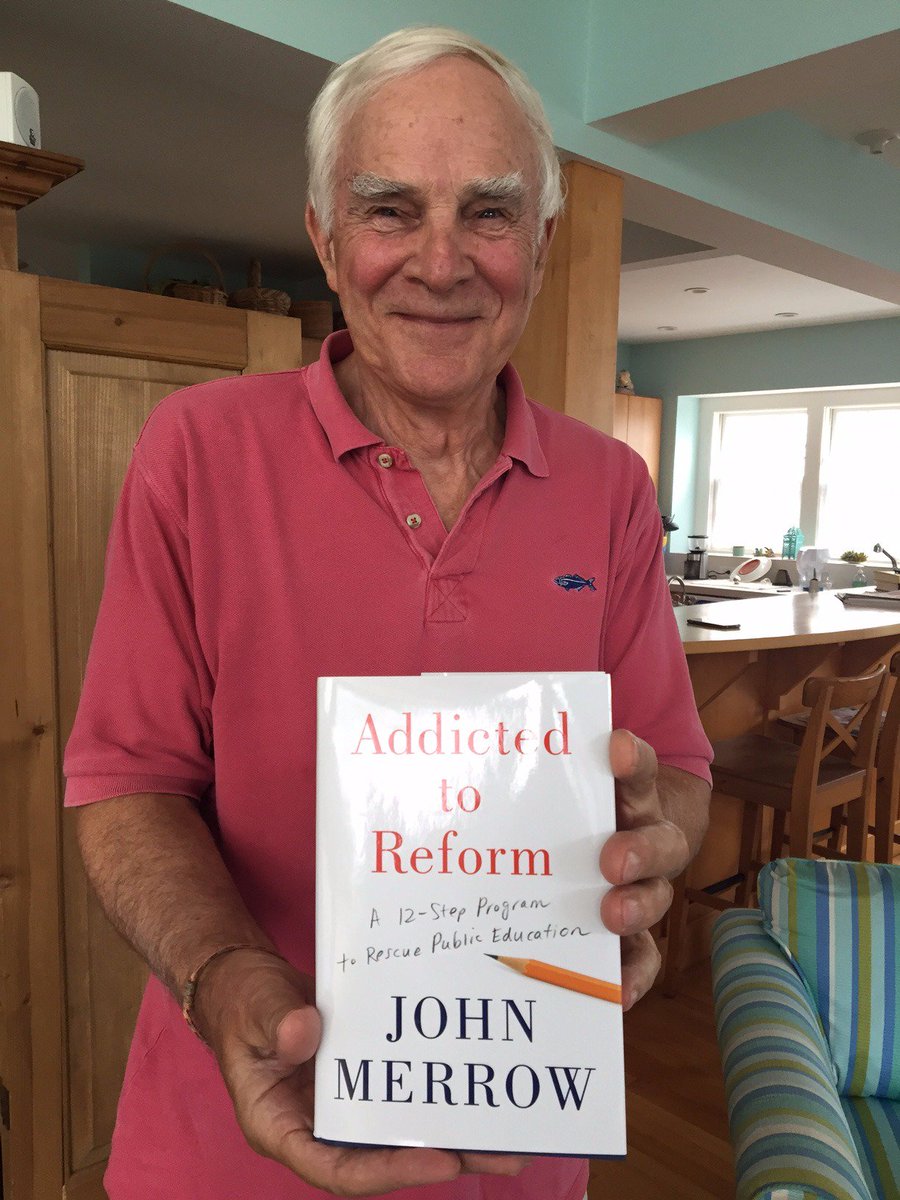 The prize-winning PBS correspondent's provocative antidote to America's misguided approaches to K-12 school reform
During an illustrious four-decade career at NPR and PBS, John Merrow—winner of the George Polk Award, the Peabody Award, and the McGraw Prize—reported from every state in the union, as well as from dozens of countries, on everything from the rise of district-wide cheating scandals and the corporate greed driving an ADD epidemic to teacher-training controversies and America's obsession with standardized testing. Along the way, he taught in a high school, at a historically black college, and at a federal penitentiary.
Now, the revered education correspondent of PBS NewsHour distills his best thinking on education into a twelve-step approach to fixing a K–12 system that Merrow describes as being "addicted to reform" but unwilling to address the real issue: American public schools are ill-equipped to prepare young people for the challenges of the twenty-first century.
This insightful book looks at how to turn digital natives into digital citizens and why it should be harder to become a teacher but easier to be one. Merrow offers smart, essential chapters—including "Measure What Matters," and "Embrace Teachers"—that reflect his countless hours spent covering classrooms as well as corridors of power. His signature candid style of reportage comes to life as he shares lively anecdotes, schoolyard tales, and memories that are at once instructive and endearing.
Addicted to Reform is written with the kind of passionate concern that could come only from a lifetime devoted to the people and places that constitute the foundation of our nation. It is a "big book" that forms an astute and urgent blueprint for providing a quality education to every American child.