Who Wants to Return to Normal? | JD2718
Who Wants to Return to Normal?
Well, everyone, right? That was an easy question.
In the last few days I have seen that view challenged in three ways. And all of them are worth thinking about.
First, let's think about "return to normal" – that means before the pandemic? But two months ago, it meant before Trump? How much of a difference is there?
I saw this posted on Instagram: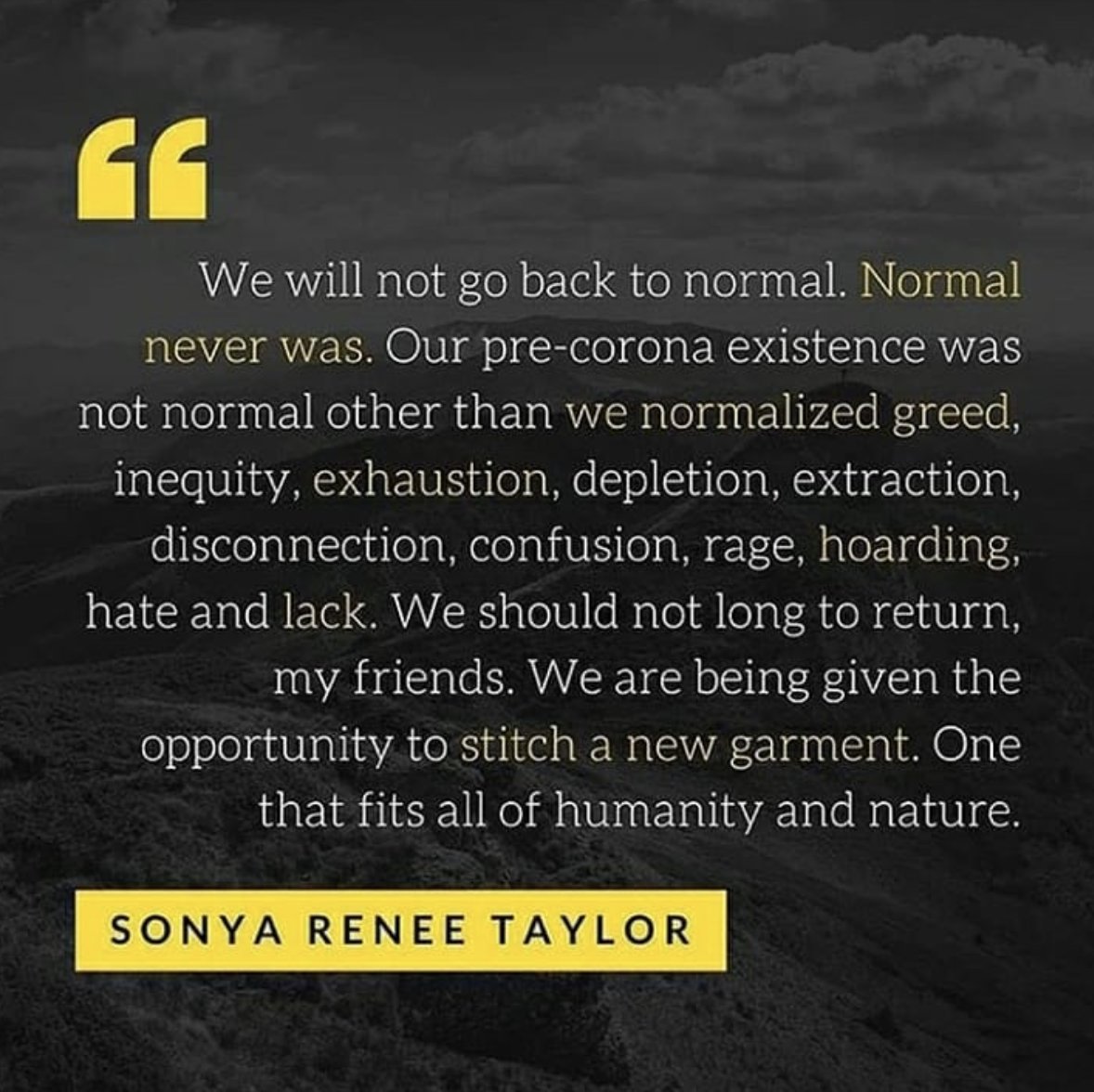 The version I saw was attributed to Brené Brown, who tweeted: "I've seen this attributed to me, but it's not my quote. After digging in, we found the original and it belongs to Sonya Renee Taylor. If you're going to share these beautiful and powerful words – please use this image with her name. Attribution matters."
Attribution fixed, it's all good, as Brown indicates.
2. "… the pre-Trump period gave birth to — Trump! "