The World's 50 Greatest Leaders of 2018 | Fortune
:
The World's 50 Greatest Leaders of 2018
Our annual list of the thinkers, speakers, and doers who are stepping up to meet today's challenges.
Though it seems unlikely, Tim Cook and Indira Jaising have something in common besides membership in
Fortune'
s 2018 ranking of the World's Greatest Leaders. Cook (No. 14) is the wealthy CEO of
Apple
, the most valuable publicly traded company on earth; Jaising (No. 20) is an Indian lawyer who cofounded an NGO called Lawyers Collective, which promotes human rights issues. Yet they share this trait: Both have multiplied their organizations' effectiveness by harnessing the power of unbundling. Following their example is a new imperative for the best leaders.
Unbundling means disaggregating enterprises of all kinds, from the smallest startups to entire nations. In business it can mean making a company more valuable by splitting it up, as Hewlett-Packard did and other companies (Honeywell, Pentair, DowDuPont) are doing. Or it can mean increasing value by delegating functions once regarded as necessary parts of the whole; Apple's outsourcing of complex, high-tech manufacturing, and the staggering capital requirements that go with it, is a dramatic example.
Technology makes unbundling possible and often inevitable. For centuries, greater size made companies, nations, and other enterprises more efficient and effective. Increasingly, it doesn't. Outsourcing and coordinating manufacturing, distribution, research, and nonemployee workers becomes easy and cheap in the digital era. The most extreme example is the Chinese appliance maker Haier, which is not so much a company as a platform that invites entrepreneurs to become one of thousands of microenterprises within its ecosystem. Crazy? Definitely not. Using this radically unbundled model, Haier has become the world's largest appliance brand.
I asked the architect of Haier's model, chairman Zhang Ruimin (on our WGL list in 2014 and 2017), why more business leaders don't follow his example. "They're afraid of giving up power," he replied. Nearly all their incentives encourage empire building. "Bigger firms pay more, way more," says Kevin Hallock, director of Cornell University's Institute for Compensation Studies. The same is true among nonprofits and labor unions, he finds. Why would any leader want to unbundle?
This year's list puts an emphasis on leaders who are navigating this challenge deftly. (That has meant sidelining some perennially worthy figures, from Pope Francis to Jeff Bezos; to see past years' lists, visit Fortune.com.) At companies, one solution is to evaluate leaders on wealth creation rather than size as conventionally measured. Leaders of mission-driven nonprofits may face fewer disincentives. Indira Jaising's little NGO punches far above its weight because it can outsource staff and infrastructure; the Internet lets it communicate widely at low cost and enables volunteers to pitch in from around the world.
Click on the names below to jump to their section of the list
THE TOP 10
11-20
21-30
31-40
41-50
41.

Timothy Keller Evangelical minister/author, Redeemer City to City


42.

Gwynne Shotwell President and chief operating officer, SpaceX


43.

Balkrishna Doshi Architect, India


44.

Feike Sijbesma CEO, DSM


45.

Kelly Chibale Scientist, South Africa


46.

Ana Botín Group executive 
chairman, Banco Santander


47.

Dina Meza Journalist, PEN Honduras


48.

Ridwan Kamil Mayor, Bandung, Indonesia


49.

Amy Gutmann President, University of Pennsylvania


50.

Ed Bastian CEO, Delta Air Lines

The fiercest resisters of unbundling are national leaders. They have little to gain and much to lose by leading a smaller country. Yet they may have no choice, eventually. Many services that once were the province of governments—telecom, utilities, even Continue Reading:

The World's 50 Greatest Leaders of 2018 | Fortune

:



Cameron Kasky, Jaclyn Corin, David Hogg, Emma González and Alex Wind Is on the 2018 TIME 100 List |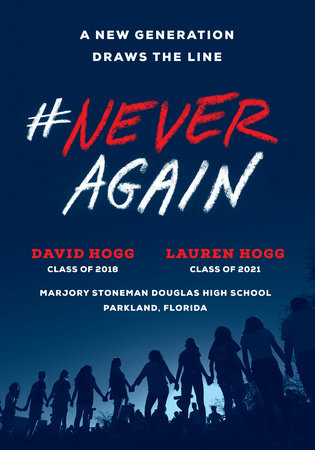 Price Tags - March For Our Lives - https://wp.me/P9J85t-288
via @AMarch4OurLives