The Other Side Of School Safety | PopularResistance.Org
THE OTHER SIDE OF SCHOOL SAFETY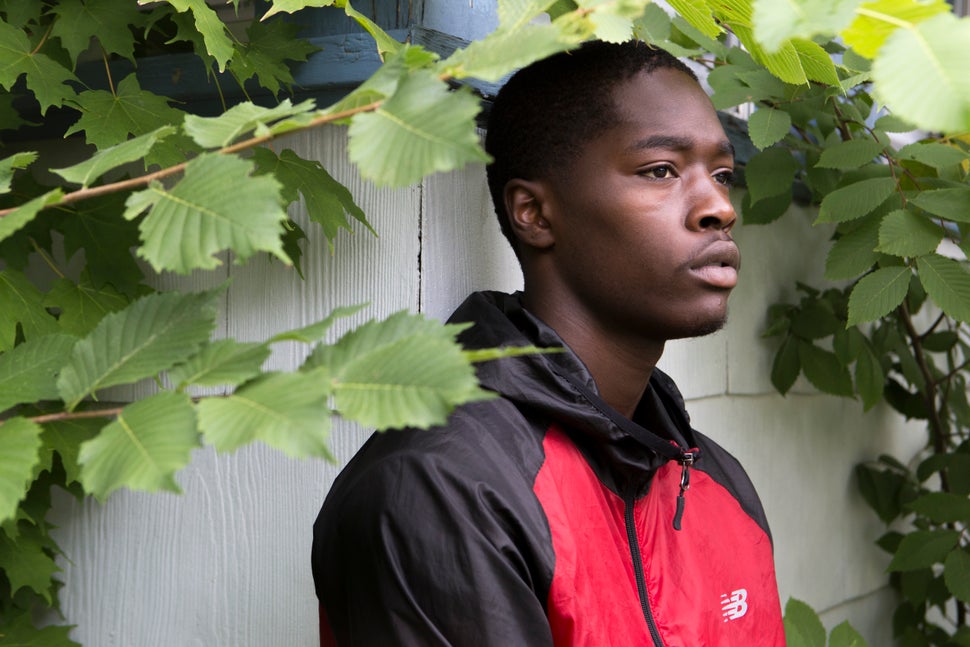 Above photo:
Jalijah Jones, 16, poses for a portrait at his home in Kalamazoo, Michigan, on July 22, 2018. In December 2017, Jones was Tasered at school by a police officer while already being restrained by four school security guards following an altercation with another student. At the time, Jones was 15 years old and weighed about 120 pounds. The other student walked away. Casey Sykes.
Students Are Getting Tasered And Beaten By Police
In the wake of the deadly Parkland shooting, more armed police officers are being stationed in schools. But what happens when they're the ones perpetrating violence?
Jalijah Jones, then a freshman at Kalamazoo Central High School in Michigan, remembers the punch of thousands of volts hitting his slight frame. At 5 feet, 4 inches tall and weighing 120 pounds, he was small for his age.
He remembers four school security guards officers pushing him up against a hallway wall before a school police officer arrived and Tasered him. He remembers a feeling of intense cold as if his high school hallway had just turned into a walk-in freezer. He remembers falling to the ground, his muscles betraying his mind's desire to stand.
Then he remembers nothing.
Jones, who loves to run track and play football, had never been in a physical fight at school before. It was just a teenage drama. He owed another kid a small amount of money. Angry words were thrown back and forth, then a push and a shove and some swinging. But no one had been hurt until a school police officer
Tasered the teen.
Jones, who says he blacked out after falling to the ground from the shock of the stun, remembers being cuffed a few seconds later, and the school cops dragging him through the hallways and out of school. His body shook furiously as he was loaded into a police car, before being escorted to the hospital in an ambulance. He was charged with resisting arrest ― a charge that he is still fighting many months after the December 2017 incident.
No One Tracks Police Brutality In Schools